Clackmannanshire Council and MCR Pathways have joined forces to launch the Young Clackmannanshire Talent Programme.  This school-based mentoring and talent development programme will help disadvantaged young people, including those who are care experienced or on the edges of the care system, fulfil their potential.
At the core of MCR Pathways are 50 minute weekly mentoring sessions between a young person and their mentor, who listens and provides encouragement.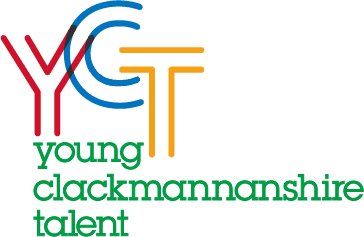 The MCR Pathways Programme will be delivered in all three secondary schools, Alloa, Lornshill and Alva Academies as well as Clackmannanshire Secondary School Support Service.
Cllr Graham Lindsay, Spokesperson for Education said: "I am delighted that we are launching this partnership between Clackmannanshire Council and MCR Pathways. Improving outcomes for our most vulnerable young people and tackling inequalities is a real focus for the Council, and this programme will not only improve lives, but enhance the skills of our workforce".
Iain MacRitchie, Founder of MCR Pathways, said: "We are absolutely delighted to be launching our Young Clackmannanshire Talent Programme and to be working with three excellent schools in the area.
"The partnership with the council is inspired and will make a huge difference to so many young people. Our team are already working hard and are very committed to helping every young person on the programme to be determined by their talent and never their circumstances.
"We now have overwhelming evidence that mentors can make a life-changing difference to our most disadvantaged young people. At the same time, they themselves gain massively from the experience.
"Right now we are looking for 250 mentors in the Clackmannanshire area and would love to hear from anyone who has just one hour per week to spare. We'd also love to hear from local employers who would like to support staff in becoming mentors.  A commitment of around 30 hours over one year is all it can take to make a life-changing difference to our most disadvantaged young people. And the great news is that mentors and their employers gain massively from the experience."
MCR Pathways was established in Glasgow in 2007 and has the backing of the Scottish Government and the local authorities where it operates. It currently supports almost 2,000 young people each week. The charity's 2018 annual impact report revealed 86% of MCR mentored care-experienced young people were progressing to an MCR positive destination compared to a 54% of care-experienced young people nationally.
MCR Pathways' vision is that every care-experienced and disadvantaged young person in Scotland gets the same education outcomes, career opportunities and life chances as every other young person.
Further information MCR Pathways programme and how to become a mentor is available online.