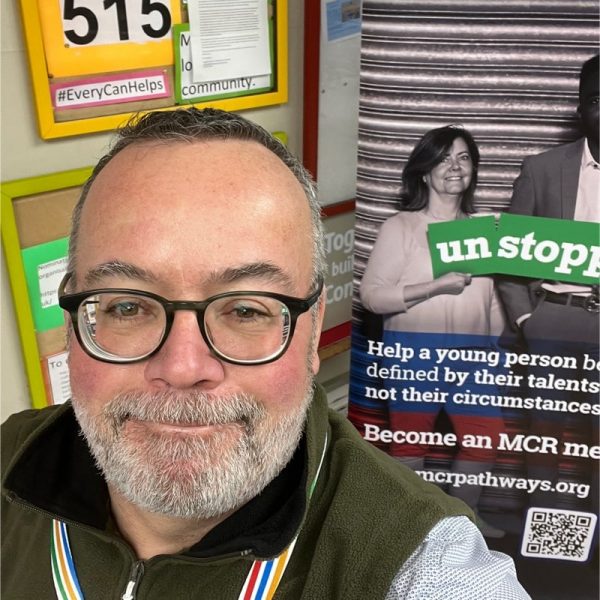 Last week, Hertfordshire community radio Mix92.6 interviewer Elly O'Meara spoke to our own Peter Hopkins.
He told the story of his own volunteer mentoring journey, all the way to joining MCR Pathways later on as mentor recruitment manager.
Have a listen:
At the core of the MCR Pathways programme is 1:1 relationship-based mentoring focused on building care-experienced young people's confidence, self-belief and self-esteem.
Mentors spend an hour each week listening to and encouraging a pupil in their school, and it's the relationship that develops that makes the difference.
Anyone can become a mentor and help someone find, grow and use their talents. If you care, you're qualified.