This year, we wanted to make our Christmas Card extra special, so we asked our young people to help us design it to say a massive thank you to our mentors and partners for all their incredible support.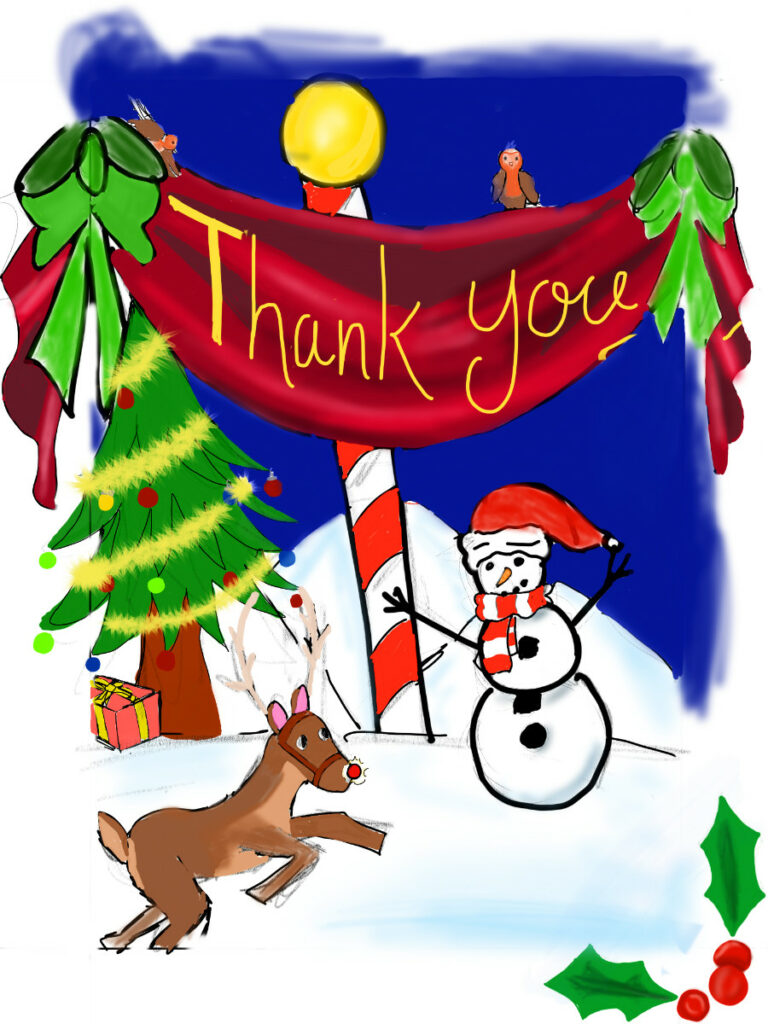 The chosen card was designed by Abi (S6) from All Saints Secondary, Glasgow. Well done to Abi as her design truly sums up the magic of mentoring! 
Our young people are amazingly talented and we had so many fantastic Christmas Card designs to choose from. Check them out in our video below!
Thank you to all of our young people who took part in our Christmas Card design competition.
Wishing you and your loved ones a Merry Christmas and a Happy New Year!
Check out our latest newsletter for exciting festive updates, heartwarming stories, and a sneak peek at the next steps for our programme.