Over the past decade, so many things have changed: in 2012, the whole world was dancing to "Gangnam Style", in 2014 we were all doing the Ice Bucket Challenge and in 2015, no one could decide if the dress was black and blue or white and gold. At MCR Pathways, we began the decade in one Glasgow school and have since expanded across the country. We're now operating in 50 schools, and supporting 2300 young people each week, with more schools soon to follow. 
Join us as we take a trip through the decade & take the quiz to see how well you remember the past 10 years!
MCR was founded in 2007 and, at the beginning of the decade, the team was hard at work developing the core of the programme. We continued to support young people at St Andrew's RC Secondary School and started really seeing the impact of mentoring. These years were a learning period for us to understand what was the most effective way to make a difference in the lives of young people in Glasgow. It was during this time that we learned that 1:1 relationships were truly the key to unlocking young people's potential and this shaped the programme forever.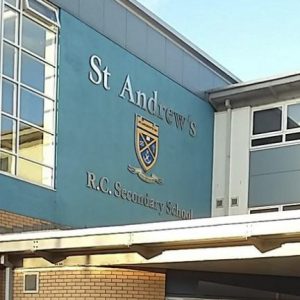 Quiz of the Decade! 👩‍🎤
Which teenager became a viral-hit in 2011 with a song named after a day of the week? (Answer at bottom of page)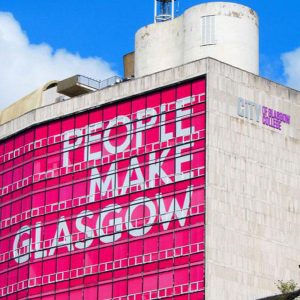 By 2012, we had spent five years running and refining the programme in one school and were now looking to expand. Glasgow's Executive Director of Education became a champion for mentoring and this paved the way for new schools to come on board. We moved into 5 new schools: Eastbank Academy, Lochend Community High School, Smithycroft Secondary School, Springburn Academy and St Roch's Secondary School. With this new expansion, the number of young people mentored increased to 350.
Quiz of the Decade! 🕺🏿
What was the name of the song and dance that groups of people were putting their own spin on and uploading to social media this year? Hint – Part of its name comes from an area in New York (Answer at bottom of page)
With seven schools now feeling the positive effect of the MCR programme, we continued to grow and see results in Glasgow, bringing us to 15 schools. In 2016, we hit several major milestones: we were now supporting more than 600 young people, from S1-S6 and 2016 was also the year where our Talent Tasters programme began. Talent Tasters give young people the opportunity to sample jobs which they might have a particular interest in pursuing. Designed by young people, for young people, tasters have been an important part of the MCR programme since it was introduced with over 1,700 young people experiencing Talent Tasters since its inception.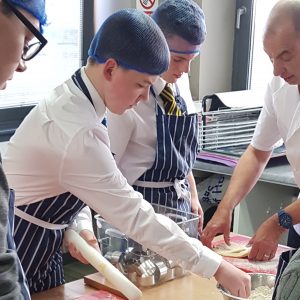 There are currently 90 organisations and businesses we work with throughout Glasgow, with 182 different types of role tasters for the young people to sample and 16 genres being covered. We're glad so many partners and hosts have come on board to provide young people with a sample of their potential future. On the eve of MCR's 10th anniversary, we were ready to go even further.
Quiz of the Decade! 📽️
After years of being in contention, which actor finally won an Oscar in 2016? (Answer at bottom of page)
With a decade of supporting young people under our belt, we were delighted in 2017 when Glasgow City Council gave their commitment to bring the programme into all Glasgow schools within the next three years. However, our ambition was to bring mentoring to as many young people as possible without delay, so we worked in partnership to shorten that timeline. By November 2017 we hit this milestone and were working in all 30 Glasgow secondaries. This doubled the number of young people we supported, from 600 to 1200!
With the MCR programme across the city, we were also honoured to receive some awards this year! We won the People Make Glasgow Award at the Inspiring City Awards and our Founder, Dr Iain MacRitchie, was awarded the St Mungo Award, which led to a Young Glasgow Talent takeover of the Glasgow City Chambers!
Quiz of the Decade! 🪀
What was the name of the toy everyone was playing with this year? Hint – You'd love to take it for a spin! (Answer at bottom of page)
Going from strength-to-strength, we began our national expansion in 2018, first bringing the  programme to Aberdeen and Aberdeenshire. By the end of the year, we were supporting more than 1500 young people! This year we also released our Impact Report, which included data collected and published by Glasgow City Council. The report showed the outstanding difference the MCR programme was having on young people in our first schools. 86% of mentored care-experienced young people progressed to a positive destination through the MCR Pathways programme – college, university or full-time work – compared to just 50% of care-experienced young people nationally.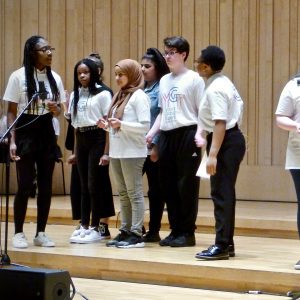 2018 also saw the first MCR Pathways National Conference taking place at the Glasgow Royal Concert Hall. 50 YGT Ambassadors took charge of the event and ran it from start to finish. They created a number of challenging workshops and presentations to take attendees through the issues and barriers facing young people and reminded them what it was like to have to make adult decisions, while still being treated like a child.
Quiz of the Decade! 🎈
What happened to the "Girl With Balloon" Banksy painting, that was auctioned this year, once it had sold for $1.4 million? (Answer at bottom of page)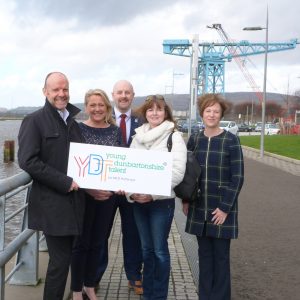 After beginning our national expansion in 2018, we began running the programme in even more local authorities throughout 2019. Edinburgh, North Ayrshire, South Lanarkshire and West Dunbartonshire all came on board and our MCR family continued to grow. We were overwhelmed to receive accolades at the Inspiring City Awards, Scottish Public Service Awards and Diversity Awards. Also in 2019 we published the State of Care blog & the Scottish Journal of Residential Child Care article, to share our thoughts aroundthe care system in Scotland and highlighting the major policy changes affecting our young people.
Quiz of the Decade! 🌍
Which inspiring young activist was named TIME Magazine's Person of the Year in 2019? (Answer at bottom of page)
Closing the last decade with the programme in 50 schools across 9 local authorities supporting over 2000 young people, we can look ahead to a positive future where even more young people throughout Scotland will benefit from mentoring. In 2020, we're asking you to #BeTheBridge for young people all over Scotland, now our programme is more widespread than ever. In addition to Aberdeen, Aberdeenshire, Edinburgh, Glasgow, North Ayrshire, South Lanarkshire and West Dunbartonshire, we have now partnered with the Shetland Islands and Clackmannanshire to introduce the MCR programme into their schools. We will also be expanding the programme to more schools in Edinburgh, North Ayrshire and Aberdeen.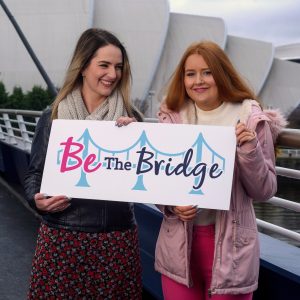 We're so excited for where the future will take us and can't wait to help even more young people, all over the country, to find, grow and use their amazing talents. Can you join us and #BeTheBridge between a young person's potential and their bright future?
_______________________________________________________________________________________
Quiz of the Decade! Answers 🏆
Rebecca Black – "Friday", The Harlem Shake, Leonardo Di Caprio, Fidget Spinner, it shredded itself, Greta Thunberg 
Feeling inspired after reading our decade reflection? Why not #BeTheBridge for a young person and Become a Mentor today!