We are the MCR Next Steps interns! We are all members of the MCR Next step programme, but we vary in where we are in life – with some of us in different stages in university, college and employment. With the help of Contact Digital and the MCR team, we have been tasked with creating the YST Youth Hub, a young person focused website to help high school leavers transition to their positive destination with ease.
Many young people need a bit of extra help planning for their positive destination, whether they're going to employment, college or university. Hopefully, this mobile site will help them with that process!
In this blog, we'll be giving you a peak into what we've been working on, but first we want you to get to know us a little better:
My name is Reni and I'm 19 years old. I am going into my second year of studying Musical Theatre at New College Lanarkshire. My hobbies are going to the gym, attending extra dance classes for college and forever singing songs out loud! I gained so many skills and so much knowledge during my time at the internship. The internship has taught me to grow as a person and to keep going even when I've hit a brick wall, which I will keep in mind for just about anything in life.
My name is Fabio De Pina Mendes, I am 18 years old and just left St. Mungo's Academy. I enjoy playing sports in my free time, but I really enjoy playing video games. Right now, I'm really into Apex Legends and Fifa 19. During this internship I would like to make new friends and work on my confidence when working with others.
I am 17 years old and I am about to go into my first year of college to study Legal Services.
I am 20 years old and a third year student studying Society, Politics and Social Policy. Describing what I got from the internship is a task I do not take lightly. It is easy to say that it removed many aspects that I feared - including a fear of group work and issues with researching. In addition, it heightened many of the skills such as confidence and skills associated with leadership, to say nothing of the patience gained from it.
Hiya, my name is Hayley and I'm 17. I have just left school and am going onto to study an HND in business at Kelvin College. The internship with MCR Pathways has brought me new skills and knowledge that I can use in my future.
My name is Jack, I'm 18 years old and I live in Milton. I'm a pretty busy person as I play football every Monday, Wednesday and Friday and I also work at my local butchers. I also love to collect funko pops.
My name is Sylvia and I'm 19 years old. I am going into my second year of studying Psychology at university (so far so good!) Like most people, I'm always on Netflix, but that's not a real hobby, so my hobbies are going to the gym, styling hair and engaging with music. I hoped to widen my skill set from this internship. But I gained more than that - let's just say my last shift was bitter sweet.
My name is Bryan and I am 18. I'm starting my first year of college to study game development and design. I enjoy drawing and playing my games. I loved my time in the internship and made great friends.
Week 1 – Getting to know each other
Our main goal of this internship is to create a YST Youth Hub, an online resource for young people to help plan for their future. In the first week we got more familiar with the MCR Mentor Hub, which we're using as a starting point for our project. We started putting together a plan on how to lay it out and presented our work to the MCR team. Talking with Iain, MCR's founder, was really helpful 'cause his feedback gave us confidence and helped us plan a course of action. 
It's been pretty fun, the friendly environment has let us warm up to each other so the awkward silence is slowly become less frequent.The breaks pretty much consist of us going on tangents about High School. After the first week this project seems to be going along at a great pace so we are all looking forward to the end product!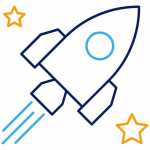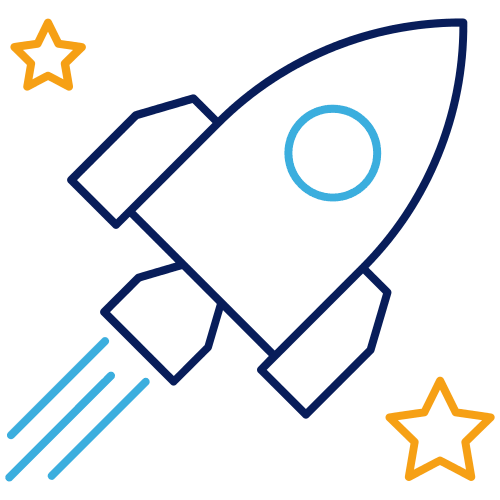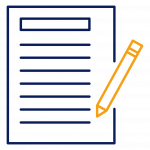 Week 2 – Getting down to business
We dived into this week with a conducive meeting, successfully presenting our ideas to Contact Digital (an organisation that develops websites) for the upcoming YST Leavers Hub project. We got some pointers on how to develop on our ideas from Colin, the Web Designer, and from several members of the MCR senior team.
One of our big focuses was finding useful information for the Hub. We allocated work within our group according to our areas of expertise (e.g Jack went into employment after leaving secondary school so he had an insight of the do's and don'ts of job applications). 
At the end of the week we created a list of all the resources, bringing all our information together as well as identifying what we still needed.
Amie's highlight of the week was presenting our web plan to everyone during Tuesday's meeting. We look forward to our second meeting with 'Contact Digital' where we will finalise our plans.
Weeks 3 & 4 – Pulling it all together
We started week 3 with another Contact Digital meeting, where we bounced ideas and asked loads of questions. This helped us realise what is and is not possible at the moment (having us put aside our extravagant designs and become realistic for the time being). The meeting was great because it gave us some clarity of what we need to go and do. 
We began working away at structuring the Hub's content little by little, which was made easier due to the fact that we have all become much closer (and constant breaks and carry on did help
)!
Bryan met with Zoe, MCR's Graphic Designer, to help figure out what the Hub would look like. Bryan, being our designated tech guy, helped us understand the ins and outs of what programming a site was like. 
We also had a light debate amongst ourselves with Dana (who works in marketing at MCR) about the news of the care-experienced university policy change. It was great seeing everyone's stance on this and other aspects of life.
Later, we took part in a workshop with a representative from the Scottish Government and the YST Ambassadors. The workshop was centred around how to improve the education system and the high school experience for young people. We shared our own experiences of school, what we felt went wrong and how we can take steps in the right direction. It was great to get an insight into  how the government gets information and how they use it to make changes. 
This week we also presented our Youth Hub again, then revised our action plan for the week. We continued working on getting everything together. As productive as we've been, there still was some space for some fun. Besides from that we are all working at a good pace.
Week 5 – Polishing off our work
Our '4 week' internship got extended for another few weeks since they love us so much (and probably so we could polish off our work, but we'll say it's 'cause we're great to be around!).
Over the four weeks we've all gelled as a group and became good friends. There is now a new feeling of understanding between us, so we are more comfortable with sharing our opinions and working as a team.
Adrienne, MCR's Young Person Engagement Coordinator, introduced us to Airtable, a programme that helped us map out and collated our resources, helping us get organised. We could finally put our project into the final stages!
On exam results day the work flow halted with some of us getting our results and trying to get our pathways put in place. Things might not have gone as we planned, but everyone was more than helpful and we are all thankful for all the support we got. From taking us to a Clearing day, chasing up universities and assuring us that everything will be okay, all the help resulted in our problems being solved. We can't thank everyone involved enough. After all of that was resolved, we got back to our usual selves: working and having the best time doing it. 
Week 6 – Sadly saying goodbye!
Going into our last week we had a few things to polish off, mainly regarding how the Youth Hub's homepage and introduction would look. We brainstormed various ideas of how we wished to go about this and we settled on using both an introductory video and a questionnaire. Having a questionnaire allows us to identify what content on the Hub is relevant to the user and personalise their experience with the Hub. 
Before lunch we ironed out everything that was meant to be done and reviewed our work as a whole to make sure we as a group are happy with the end product. While there are still a few things left to finish up, we're really happy with what we've created. Our internship ending is bittersweet, but we're excited for everyone to see MCR's brand new YST Hub!