Our vision has always been to extend mentoring nationally and we're excited to announce our partnership with the visionary Wood Foundation who will be supporting our growth in Aberdeenshire and Aberdeen City. Together we are asking individuals and businesses to support the scheme through mentoring and Talent Taster work experience opportunities.
Established in 2007, the Wood Foundation is a project developed by Sir Ian Wood and his family. In Scotland, the Foundation partners with programmes that work to make a positive impact and support young people's education to increase enterprise, employability and encouraging citizenship values.
"Nurturing young people at this crossroads in their lives is vitally important in terms of supporting them to find the right path to fulfil their potential." 
Our vision and goals are to raise young people's engagement, attainment and progression to positive destinations which match closely with the Wood foundation so we're excited to partner with them and bring mentoring to young people in Aberdeenshire. Said Ali MacLachlan, UK Director of The Wood Foundation.
Iain MacRitchie, founder of MCR Pathways, said: "We are delighted to be expanding our programme into the North-east and have recruited our Pathways Coordinators to support mentors and young people in each of the first six schools. "
"We are very proud of what the programme and what our young people have achieved to date and we have no doubt the same successes will be realised in the North-east where we have recognised a real need and desire for this support."
"People may be surprised to learn that the North-east has such high rates of young people unable to move onto positive destinations after school. We must harness the potential of these young people to support the current and future economic performance of our region. Many of these vulnerable young people lack the stability and support many of us take for granted. This imbalance is something the programme aims to address."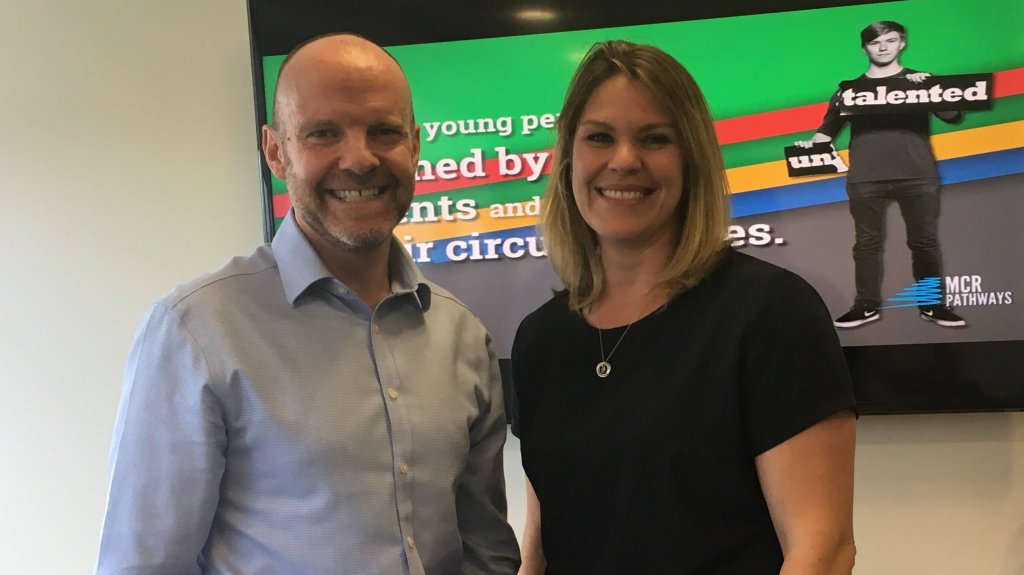 "MCR Pathways has already demonstrated significant impact and we are pleased to support its introduction to the North-east." Said Ali MacLachlan, UK Director, The Wood Foundation.
Iain joined the first information event for individuals and businesses keen to support the programme at The Wood Foundation's office in Aberdeen this week. To find out more about mentoring in the North-east please register on www.mcrpathways.org/sign-up/
#GiveAnHour
Mentors build a trusting, caring relationship with their young people which is the prerequisite for young people to find and accomplish their dreams. Can you become a mentor and work with one of our fab young people? When one person mentors, two lives are changed.
Thank you to the Buchan Observer, Fraserburgh Herald, Aberdeen Evening Express and Inverurie Herald for helping share the news of our expansion.