In our local spotlight we have another caring and talented member of the community. The Pathways Coordinator for Wick High School, Tina Gibson.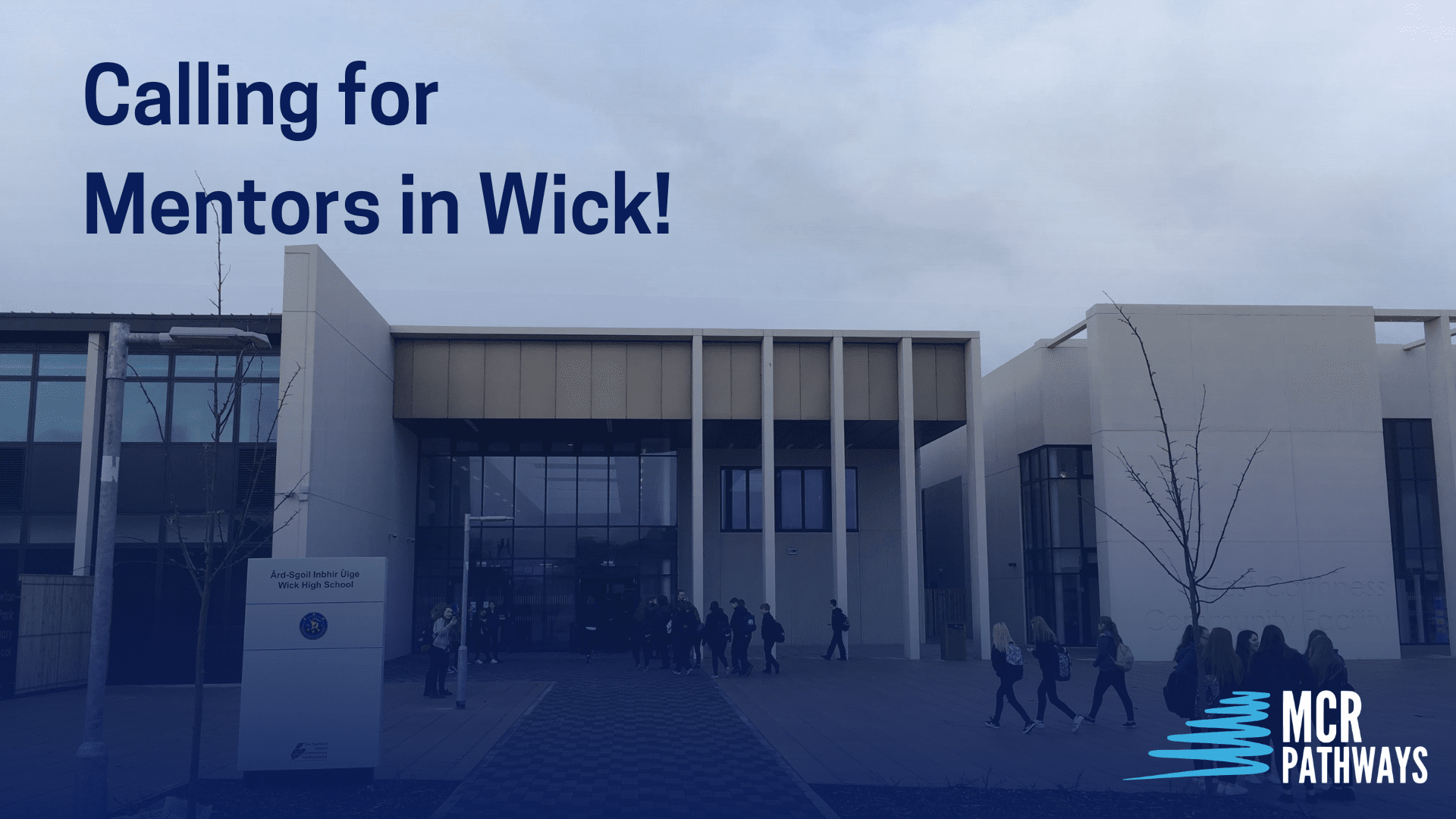 "This will be a challenge. But anything is possible if we all pull together to make a difference for the young people in our community."
Tina has been highly valued in schools for over 20 years through various roles, and we are so pleased to have her passion and commitment at MCR Pathways in Caithness. Tina's previous experience includes being a Sports Development Officer as well as an Active Schools Coordinator. 
"Over the years I have seen the inequality for young people that are care-experienced or disadvantaged, and this is why I applied to work with MCR Pathways"
Since Tina started at Wick High, she's been matching motivated volunteer mentors with students that they can really help. If you want to help Caithness' youth flourish and find their true potential in the face of difficult circumstances, you can become a mentor too. There are no qualifications required to start your mentoring journey, you just have to care about the young people in your community.
I am so glad that I have the opportunity to help to make a difference to the young people at Wick High School and to help them to unlock their full potential. It gives them confidence to take the next step in life no matter what their background.
The support that mentors provide to young people is in spending an hour each week to meet them in school. This time is dedicated to building a positive relationship and discussing the young person's life and future; helping them find, grow, and use their talents. 
Mentoring without a doubt works. With our hugely valued volunteers and support of our staff, MCR Pathways has a proven track record of success. An independent three-year evaluation undertaken by ScotCen Social Research and commissioned  in 2020, established the dramatic impact of MCR Pathways' pioneering programme for care-experienced young people. The report found that 81.6% of mentored care-experienced young people left school for a positive destination compared to 56.3% of non-mentored leavers.
However, it is only with the help of our volunteer mentors that this process and its benefits can be fully realised. MCR Mentors have also reported great benefit, not just because of the reward of sharing in their young person's success, but as a result of their personal development. Active listening and empathy are powerful skills and ones that young people value. 
Becoming a mentor for the young people at Wick High School will give you so much pleasure. Our young people have many skills and talents, just an inequality of opportunity. Just an hour of your time a week will make a huge difference to the young people you mentor.

Our young people at Wick High School deserve to have the same opportunity as all other young people. Giving them the chance to thrive, build their confidence and self belief will improve their lives and everyone around them. MCR mentoring makes it all possible!