Mathematics degree 'adds up' for Safa thanks to positive impact of mentor
 One Glasgow school leaver and her volunteer, school-based mentor shared how their dedicated, weekly sessions – set up by the pioneering charity MCR Pathways – have made a life-changing impact.
Safa, now 18, already knew she wanted to go to university, but she struggled with juggling the pressures of school and with certain subjects. After losing her mother, she began living with her older brother and sister, which was then when she was introduced to Young Glasgow Talent. The Pathways Coordinator in her school recommended mentoring and thought she would really benefit from the support of another adult, that's there every week just for her.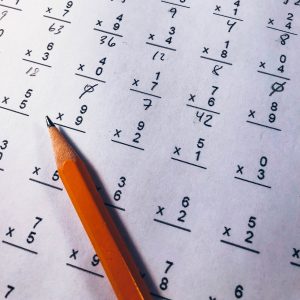 Finding the right match
Safa was matched with Peter Chua, who works in Public Engagement and Communications for QuantIC, at the University of Glasgow. He previously volunteered as a telephone counsellor but decided to mentor because he wanted the opportunity to make a difference by building a one-to-one relationship with one young person.
After his training with MCR, and even with the experience of his previous counselling role, Peter felt a mixture of trepidation and excitement when he was matched with Safa at Springburn Academy.
"Once we had established trust, I think what was most helpful to my mentee was that I gave her a space to talk about everything that was going on – everything from how things were going in school to also in her personal life." Peter reflected
Safa told us she agreed to be matched to a mentor because she wanted some advice and support.
"Originally I just thought my mentor would basically be my counsellor. Someone I just spoke to and who gave me advice. Never did I think my mentor would be someone I could count on, as well as get help in every type of way, meaning he wasn't just a listener.
"I wanted someone to be there for me other than my friends, family or a teacher – someone new who was finding out about me from scratch that wouldn't judge initially. I suppose I needed help with school, like doing well and getting into university, but also with my confidence."
Building a trusting relationship
MCR's relationship based mentoring takes place in school for one hour a week during term time.
"Our meetings were really casual there was no formality at all, which made it easier to be able to talk to each other. We set targets for each week to achieve something before next time – it would vary, for example, one week I would need to complete a study timetable and another I would finish my CV."
"Having a mentor allowed me to be in a position where I didn't feel pressured. It also allowed me not to get stressed and 'till this day I haven't felt that emotion. My mentor allowed me to rely less on teachers." Safa said.
Safa is now proud to be studying Mathematics at Heriot-Watt University. She hopes to achieve a Masters degree and is keen to travel and see the world.
The pair built a strong friendship; still meeting occasionally and keeping in touch despite the logistics.
"Now our meetings are even more casual and the targets less often, but they are helpful." Safa says.
And on being a mentor? Peter told us: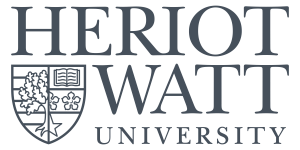 "The most rewarding thing is seeing how your involvement can have a direct impact on a young person."