As MCR Pathways celebrates reaching more than 100 schools, founder Iain MacRitchie reflects on how its approach to mentoring is helping young people build motivation, confidence and resilience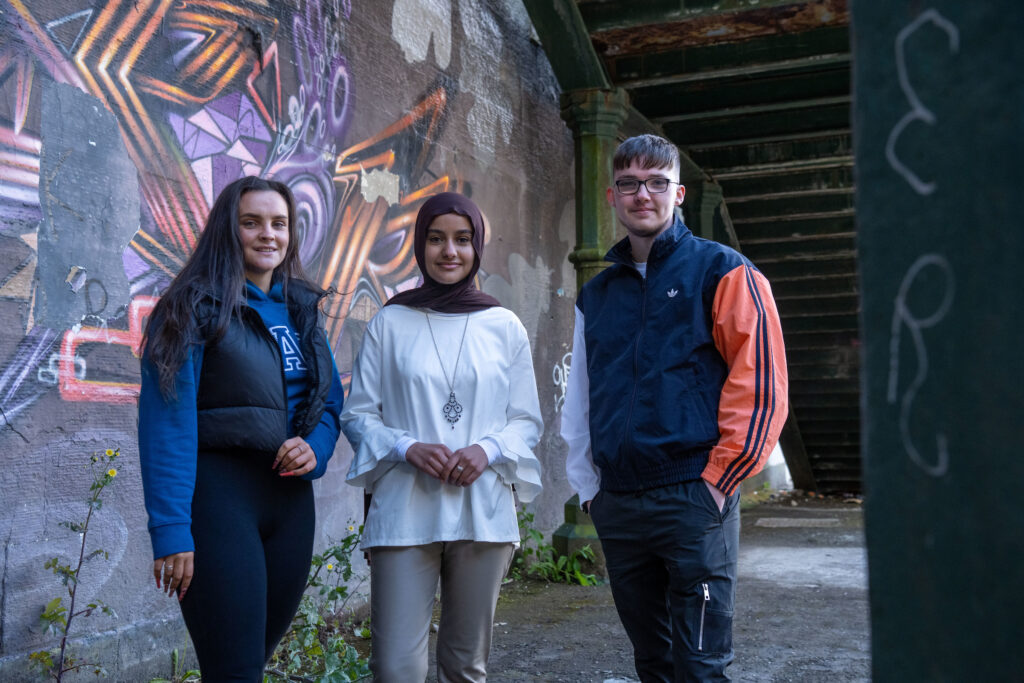 MCR Pathways grew from dissatisfaction at what was, and a drive to change what is. We firmly believe that no young person should be determined by their circumstances. Specifically, we wanted to address the huge gap in life chances and outcomes for people in or on the edge of the care system and their peers, helping them realise their full potential.
Launched in 2007, our school-based mentoring programme was delivered in St Andrews' RC Secondary School in the East End of Glasgow, providing dedicated support to care-experienced young people in the school. Thanks to the support of the then-Director of Education at Glasgow City Council, as well as a growing evidence base, over the next decade the programme expanded across the city. Through a revolutionary partnership with Glasgow City Council, it was rolled out across all city secondary schools in November 2017.
Now, we work in over 120 secondary schools across 18 local authorities, reaching more than 4,000 young people. We expect that number to rise to over 5,000 by the end of this year. We are in talks with several local authorities, have recently joined with schools in the Southeast of England and have been invited to share our story and our model as far afield as Norway.
We work with children and young people as they transition from primary school and until they leave secondary. Each secondary school we work in has a designated Pathways Coordinator who identifies and supports those who will benefit from the programme. For the first two years, the young people work with the coordinator in weekly group work, before one-to-one mentoring begins in S3.
We know that what we are doing works. An independent three year evaluation undertaken by ScotCen Social Research and published in 2020 established the dramatic impact of the MCR Pathways' pioneering programme.
The report highlighted statistically significant differences between those who participated in the MCR pathways programme and those who did not, revealing 81.6% of mentored care-experienced young people left school for a positive destination compared to 56.3% of non-mentored leavers.
In addition, 87.7% of students achieved one or more SCQF Level 5 qualification, compared with 66.8% of their non-mentored peers. It also found that providing support for young people with attendance issues increased their engagement and encouraged them to stay in school beyond the age of 16.
We firmly believe in the power of relationships and can see first-hand the difference our programme is making. We saw it in our very first school and we see it in the schools we work with now. Young people have embraced the opportunity to be mentored, heard and not judged. They have taken control over developing the programme further, making sure it really focuses on what makes a difference. For many, this is the relationship-based approach, and the relationship that develops with their mentor. As one person explained to us, her mentor believed in her, trusted her and was there for her when no one else was.
MCR will always be focused on potential and helping young people find, grow and use their talents. We are never deficit-based. We don't tell mentors about the young person's past. Avoiding judgements being made helps ensure the mentor has to listen first and get to know the young person on their terms. Relationship-based mentoring is powerful. The benefits to our young people are transformational and the impact on our mentors is not far behind.
By pairing care-experienced or other wise in-need mentees with trained and carefully matched volunteer mentors, our programme helps students believe in themselves and their talents and benefit from increased confidence, improved attainment and positive post-school destinations. The real power though is in the strength of the relationships that have been forged, and the long-lasting, often life-changing, impact these have.
Our mentors aren't someone's parent, counsellor or teacher. They are volunteers. They turn up every week simply because they care. The focus is on relationships, active listening, empathy and building trust. They all come before any advice.
"If it wasn't for meeting each week, I don't know where I would be" - Amie and Mandy's story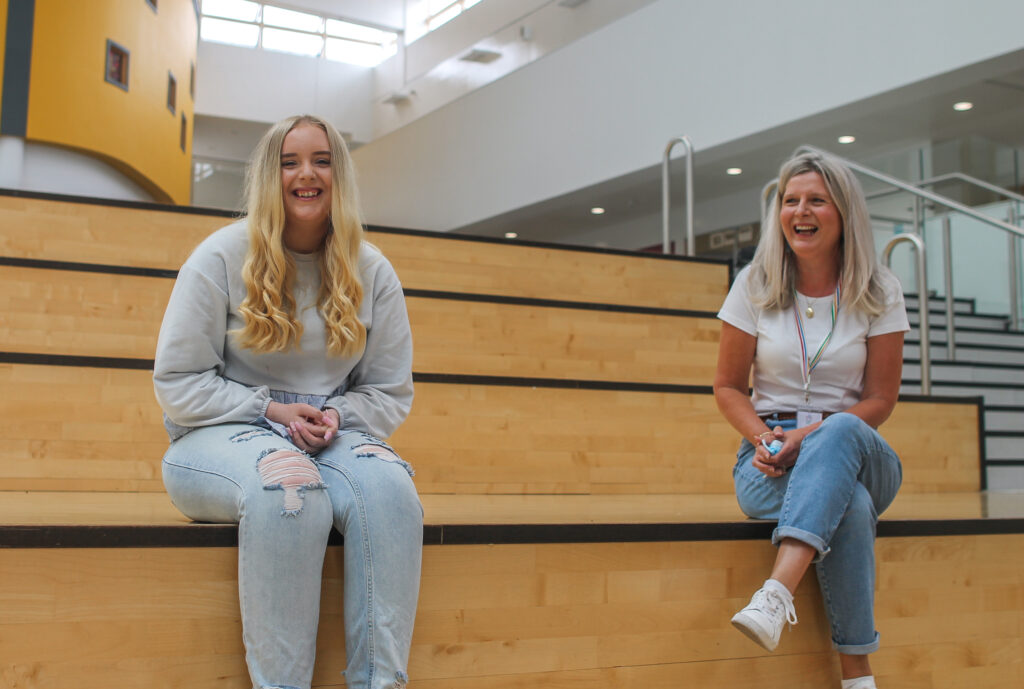 Prior to being introduced to MCR Pathways' Young Talent programme, Amie couldn't imagine her life beyond school, saying "I had no time or energy to think about it. I was living a life not my own but as a carer, a wage earner, a housekeeper."
After being introduced to MCR's Young Talent programme and her mentor Mandy, Amie grew in confidence. Mandy recalls: "Secondary school and your teenage years are such an important part of anyone's life. To share an hour each week to help a young person is so rewarding. Relationships really matter and are, at the end of the day, what we all rely on at any age.
Mandy continues: "I had no idea how much I had to offer a young person or how desperately they might need just a little bit of guidance. Some hope and belief in a better future."
For Amie, the future is now looking bright. She left school, went to college and is now at university. Reflecting on the impact of having a mentor, she says:
"If it wasn't for meeting each week with Mandy, I don't know where I would be right now. She gave me the confidence to see where my strengths were, what I enjoyed and the opportunities I could pursue. It was great to know that she kept coming back because she cared and wanted to, not because she had to.
"When I was first told that I had been matched with Mandy that day, I didn't just gain a mentor but I gained a lifelong friend."
For Mandy, the experience was equally life-affirming: "It wasn't long into our relationship before I realised that helping Amie was really helping me too. Looking back at just how far she has come and knowing I had a hand in changing her perspective on life means the world to me."
Dr Iain MacRitchie is founder of MCR Pathways.