Since our early days at St Andrews, MCR has been a partnership project. Everything is built on relationships – with schools, mentors, Glasgow City Council and – most importantly – relationships with our young people. Now that we're embarking on our next big challenge, we've created a new National Advisory Group to help us bring mentoring beyond Glasgow and to young people across the country. On this Group we've appointed some of Scotland's most experienced figures in business, the public sector, education and the third sector.
By gathering experienced and passionate stakeholders from across Scotland, we hope to harness their expertise to bring our pioneering mentoring and talent development programme to young people from all corners of the country.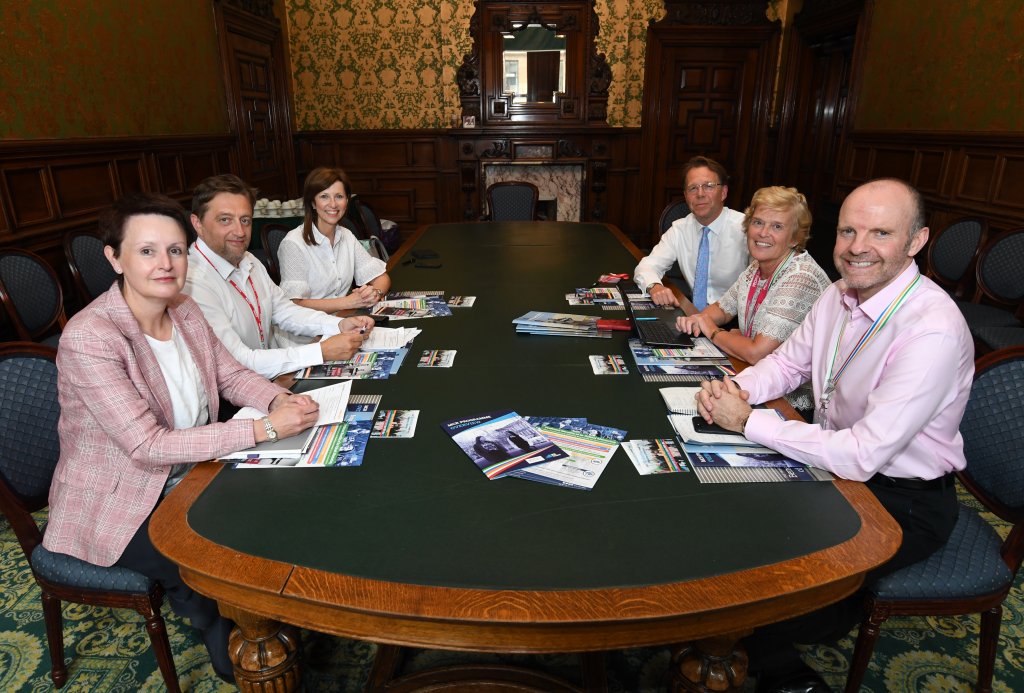 To help reach our goals, we've appointed a National Advisory Group which comprises of:
Martin Armstrong, Chief Executive, Wheatley
Professor Sir Harry Burns FRSE, Professor of Global Public Health, University of Strathclyde
Kenneth Ferguson, Director, Robertson Trust
David Hillier, Associate Principal and Executive Dean, University of Strathclyde Business School
Maureen McKenna OBE, Director of Education, Glasgow City Council
Annemarie O'Donnell, Chief Executive, Glasgow City Council
Lena Wilson CBE, Non Executive Director – RBS Group, Intertek Group and Scottish Power Renewables
Sandy Begbie CBE, Group Organisation and Culture Integration Director, Standard Life Aberdeen
Ali MacLachlan, UK Director at The Wood Foundation
Iain MacRitchie, Founder and CEO MCR Pathways, Chair of MCR Foundation, MCR Holdings
"I am absolutely delighted to be part of the National Advisory Group. At the Robertson Trust a major part of our strategy is working on realising potential for young people; this project does that in spades.  I look forward to seeing how we can roll out this life changing work from Glasgow right across Scotland."
– Kenneth Ferguson, Robertson Trust
"We've attracted the support of some of the sharpest minds in Scotland but, more than that, we've enlisted people who know the power of the MCR model. Their skills and experiences are simply world class and will have a huge impact on both practice and policy. We have some fantastic plans and individuals who get things done."
– Iain MacRitchie, MCR Pathways
"We are delighted to be joining the MCR National Advisory Group. Through their work with the Council over the years we have seen at first hand the difference MCR Pathways can make to the young people of the city. It is great to be part of this exciting new development." 
– Maureen McKenna OBE & Annemarie O'Donnell, Glasgow City Council
Over the last 18 months, we've doubled the number of young people we support to over 1,300 and embedded our Young Scottish Talent mentoring programme in all 30 secondary schools within Glasgow City Council. Early this year, we establishing mentoring in Aberdeenshire and Aberdeen Schools after successful trials. Over the next two years we aim to reach 2,000 of the country's most disadvantaged young people across 10 new Local Authorities.
The new Group will support us to deliver our vision that every care-experienced and disadvantaged young person in Glasgow, and soon Scotland, can enjoy the same education outcomes, career opportunities and life chances as every other young person.
"I am inspired by the success to date and want to do all I can to make sure I can use my economic and business skills and experiences to maximise the impact for the young people we support going forward. I really believe the future success of Scotland as a country depends on it and I am honoured to serve on the National Advisory Group."
– Lena Wilson CBE, RBS Group, Intertek Group and Scottish Power Renewables)
 "Wheatley is a proud supporter and advocate of MCR Pathways, which shares our vision that young people, no matter their background or circumstances, deserve the best possible start in life.  This unique mentoring programme is helping make that vision reality and I am absolutely delighted to do what I can to embed and expand it in businesses, schools and communities across Scotland."
– Martin Armstrong, Wheatley Group
"As someone who is committed to social inclusion and opportunities for all your people I see MCR Pathways as playing a vital role in leading and driving that agenda. The impact of mentoring is considerate, there is lots of evidence to support this. It is vital we give all our young people the best opportunity to fulfill their potential, they have so much to contribute to our society here in Scotland."
– Sandy Begbie CBE, Standard Life Aberdeen
Iain MacRitchie said: "I'm absolutely thrilled and very excited to announce our new National Advisory Group for MCR Pathways."
"We all want to live in a Scotland where every disadvantaged young person is defined by his or her potential and talent and never their circumstances. I very much look forward to working towards that ambition with MCR's new National Advisory Group."
"The evidence is clear. One of the most powerful contributors to wellbeing in adulthood is having a trusted and supportive adult mentor during early and teenage years. Since I first heard about MCR Pathways, it has been obvious to me that the young people who are part of the programme will have the opportunity to have their lives transformed. I am honoured to be asked to be part of the Advisory Group and look forward to supporting it and the young people of MCR Pathways in any way I can."
– Professor Sir Harry Burns FRSE, University of Strathclyde
"MCR Pathways' efforts are making tangible improvements in securing positive futures for some of the most disadvantaged and vulnerable young people. By simply giving a young person some protected time, care and attention, I believe the possibilities for MCR Pathways are significant for the young people directly engaged and their  impact upon the future of Scotland. It is great news that the charity is rolling out its programme nationwide and The Wood Foundation is delighted to be supporting its development."
– Ali MacLachlan, The Wood Foundation
"As the first person in my family to go to university, I understand the difficulties young people from all backgrounds face in breaking out of peer networks to aspire for something better.  I have been working with MCR Pathways for a number of years with the university and been a full supporter of the ambitions and ethos of the organisation. To be asked to be part of the National Advisory Group is a great honour and will allow me to contribute my skills to the development of the organisation and its objectives."
– David Hillier, University of Strathclyde Business School
#GiveAnHour
Mentors build a trusting, caring relationship with their young people which is the prerequisite for young people to find and accomplish their dreams. Can you become a mentor and work with one of our fab young people? When one person mentors, two lives are changed.