MCR Pathways was at the heart of the 2018 Fire Starter Festival launch on Jan 29. The event inspires us to listen to the voices of young people, and make a meaningful difference in the world.
About the Fire Starter Festival
The Fire Starter Festival is a two-week collaborative of grassroot learning events focused on bringing innovation to public policy. The event draws together members of the community, policy makers and activists. The Festival highlights innovative ways we can come together to transform ourselves, our organisations and the wider system.
First Minister Nicola Sturgeon opened the launch at Kelvingrove Gallery. She announced a clear commitment to empowering individuals and communities to become involved in designing public services. Across Scotland, regular people are currently lighting their paths by exploring participatory methods of engagement. In her opening speech, Nicola Sturgeon highlighted MCR's own Liam Murray as a shining example of the purpose of Fire Starter.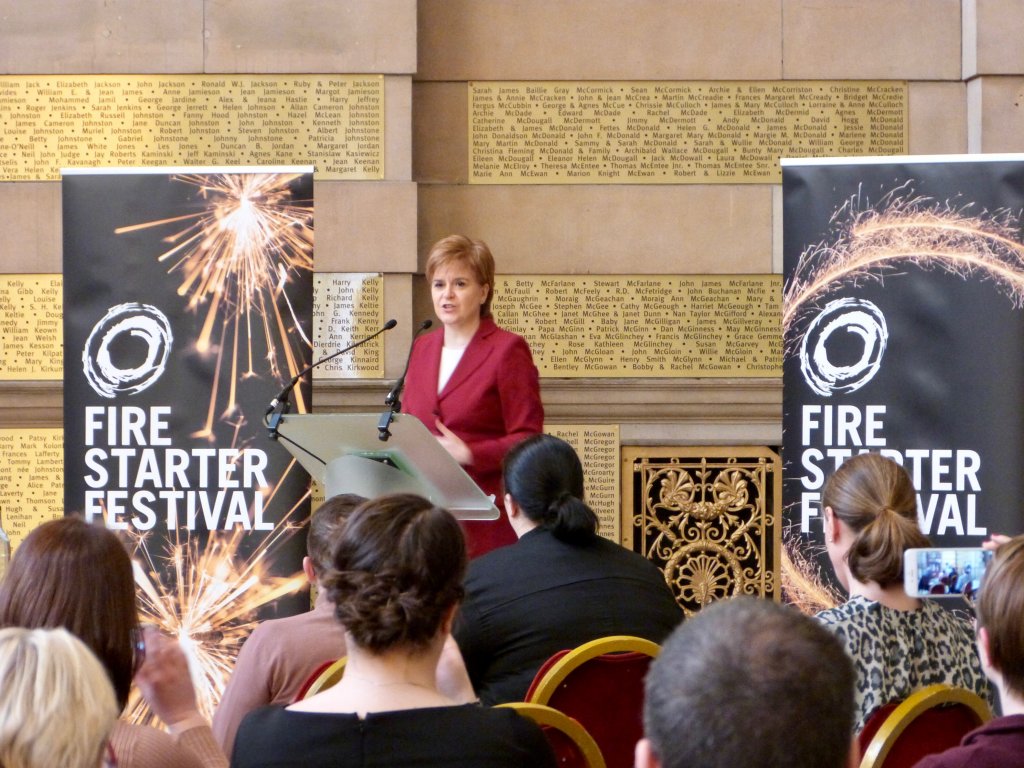 Liam – a formerly mentored young person – shared his MCR journey at the festival's opening ceremony as an honoured guest speaker. Because of the help of his MCR mentor Donna and his own enduring strength, Liam overcame homelessness and school disengagement to graduate from university and find a job in a career he loves. His story inspired attendees and encouraged many to sign up to give their support for Glasgow's care experienced youngsters. Liam, showing how kindness multiplies, now mentors his own young person.
The Fire Starter Festival allows people from all walks of public service to share the creative ideas that are making a difference to Scotland.
Light a Fire with MCR Pathways
MCR knows how small changes and small actions can make an immense impact. By mentoring and spending just one hour a week listening to and encouraging a care experienced young person you can change a life forever. Volunteer mentors from all backgrounds are transforming the education outcomes, career opportunities and life chances of disadvantaged young people. Across Glasgow, they are lighting small fires that light up the whole city.
Throughout the two week long Fire Starter Festival, MCR will continue to be involved. We want to inspire people across the country to make a difference to a deserving young people.
Can you join us, #GiveAnHour and light a fire that won't go out? We would love for YOU to become a mentor today. Get involved!
Link to fire starter website if more info needed – https://www.eventbrite.co.uk/o/fire-starter-festival-13563322273