We were honoured and so excited to win the Education Award at the Inspiring City Awards in Glasgow on 5th September. It was an absolutely fabulous night, and we were humbled to join so many amazing organisations, charities and businesses.
Now in it's 7th year, the awards celebrate individuals and businesses who go the extra mile. The Education Award recognises a pioneering achievement by an individual or institution that has made an impact on the learning and development.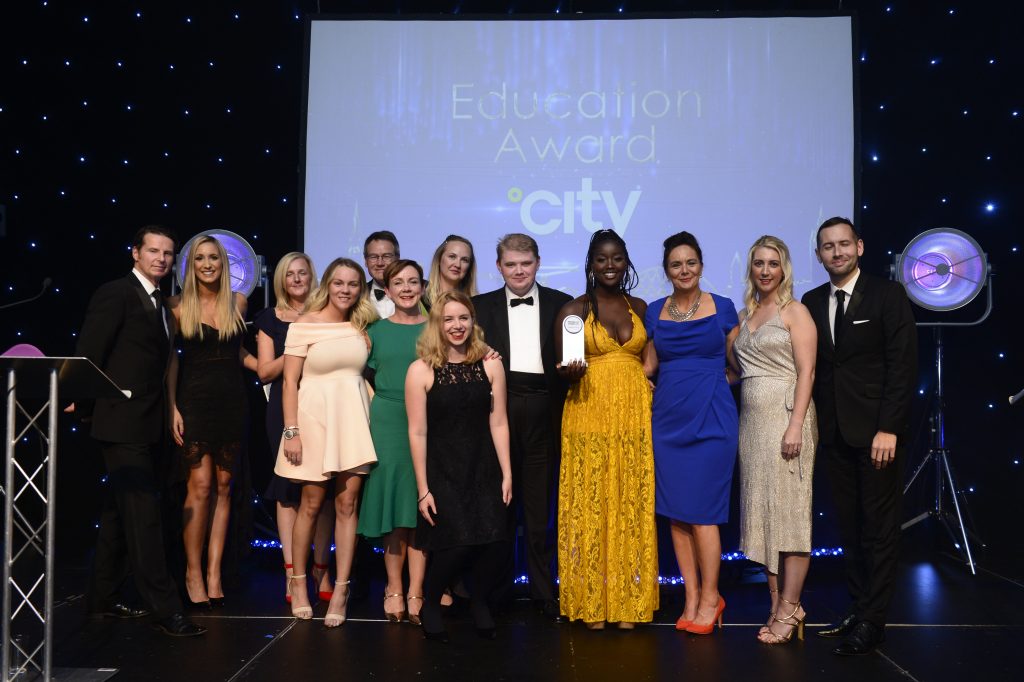 A Night to Remember
We had our absolute best MCR representatives attending the night's celebration at the Crown Plaza Glasgow: our young people. Sylvia and Billy were supported by their MCR mentors each and every week. Both overcame significant challenges in their home life but are now thriving in Higher Education, with Sylvia entering her 2nd year at the University of St Andrews and Billy starting his 3rd year at the University of the West of Scotland. In our acceptance speech, they shared the true impact of MCR and how it's influenced their lives.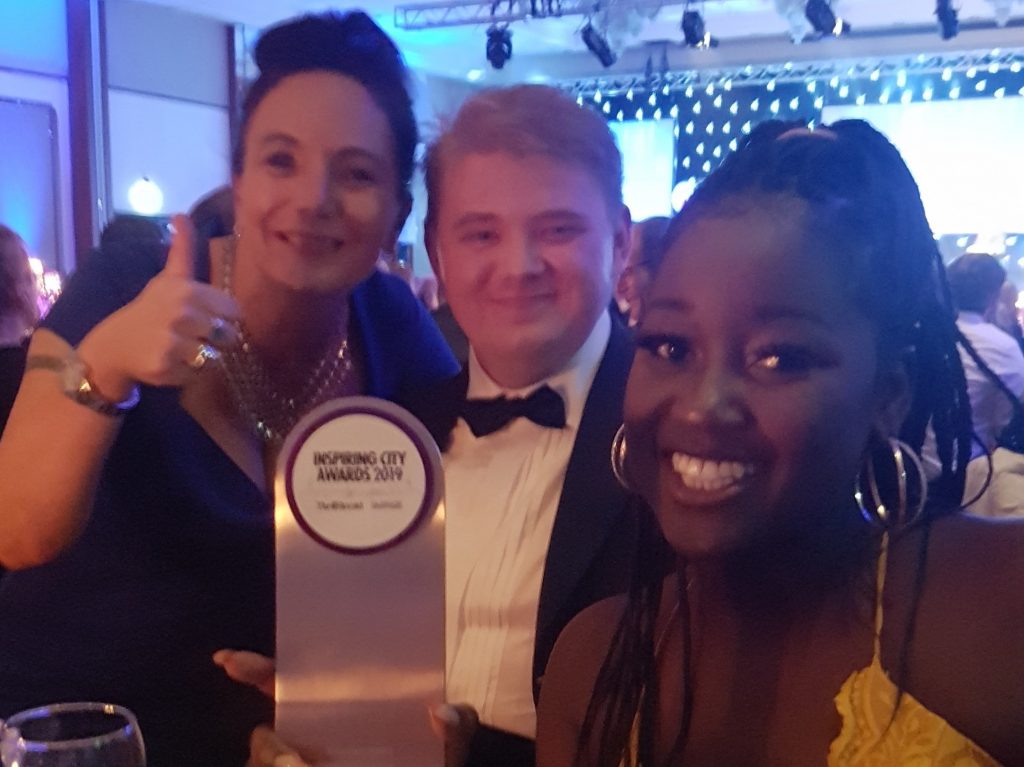 Thank you so much to all our partners and everyone who supports us. Each week, we're supporting more than 2000 young people and we're only able to do that because of our amazing mentors. They are putting in the commitment, motivation and resilience needed to inspire. They are listening to, supporting and encouraging our nation's young people. We genuinely mean it when we say that our mentors are the award winners here, they are creating #TheRippleEffect transforming Scotland for generations.
Check out some of the more fab pics from the night below! And we'd love for you to share this happy news on social media.
Can you support a young person to find, grow & use their talents? We'd love for you to become a mentor! Follow the button below to sign up.