The Herald Scotland met with young person Billy and his mentor Mary to discuss how mentoring has changed his life.
The story from the Herald Scotland below:
Meet Billy McMillan. Nineteen years old. Student of politics. Lover of books. He's just finished The Outsider by Albert Camus and One Hundred Years of Solitude by Gabriel Garcia Marquez. He's also working his way round the world, book by book, consuming the classics of every country he can think of. It's an exciting time for him. The brain is buzzing. The possibilities are opening up. Who knows what will happen next.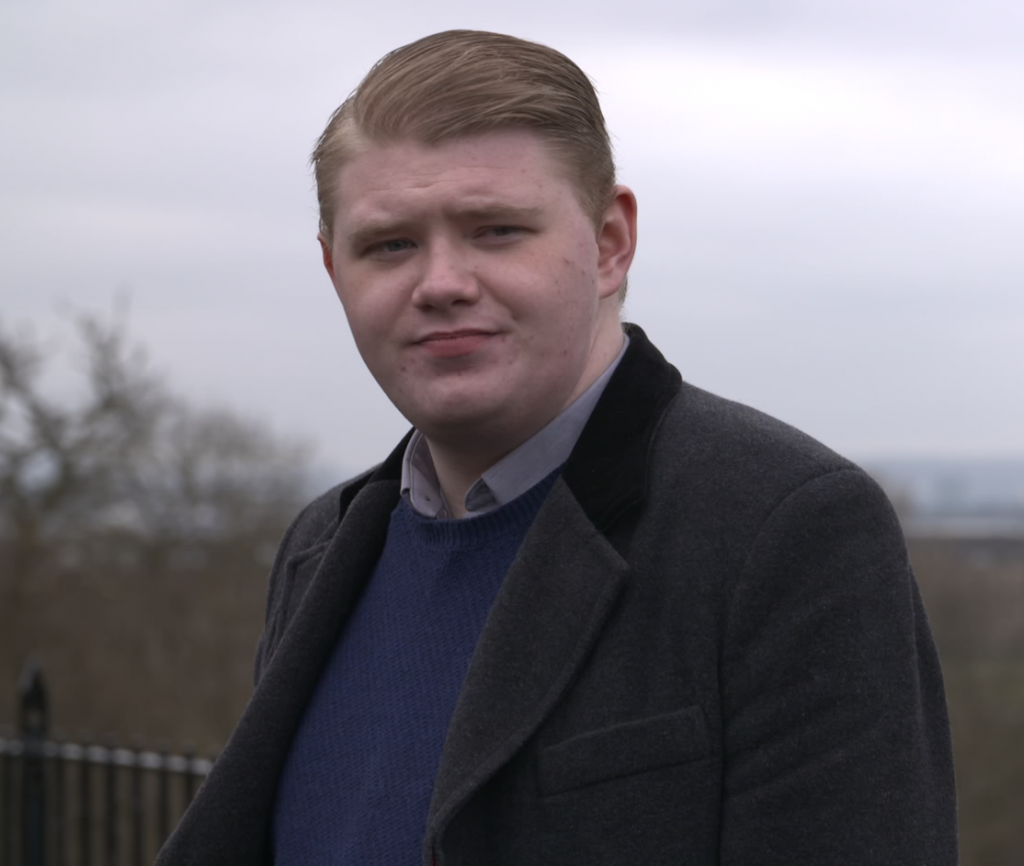 But it could have been different. Five years ago, Billy was a pupil at Lochend High School in Easterhouse in Glasgow and things were not looking good. He couldn't spell or read fluently; he couldn't ride a bike or tie his own shoelaces; and his confidence was non-existent. He was acting up in class; disengaged, bored, and, by the looks of it, unlikely to achieve anything academically.
Had Billy been from a middle-class background – Jordanhill rather than Easterhouse – no doubt something would have been done about the situation. His parents would have intervened and got him a tutor. Or maybe, or drummed it into him that he needed to buck up his act if he wanted to get to university.
However, there was nothing like that for Billy. His dad was a heroin addict and had done a spell in prison. He also spent time in care and there were no adults to help him, or guide him, and certainly no one was suggesting the possibility of university.
"The concept of going to university when you come from Easterhouse sounds impossible," says Billy.
And yet five years on, here he is, a student of politics at the University of the West of Scotland – an achievement largely due to a remarkable project to match up pupils in difficult circumstances with mentors who can help them realise their potential.
The organisation behind the mentoring scheme, MCR Pathways, was established 11 years ago by the Glaswegian businessman Iain MacRitchie and now has 600 mentors working with pupils in Scottish schools. Some of the pupils being mentored have experience of the care system; some may be living in poverty or with families where drugs and alcohol are wreaking havoc. Whatever it is, if the child has potential, the aim of MCR Pathways is to realise it.
Billy's mentor was, and is, 71-year-old former teacher Mary Hunter Toner and I'm meeting them both at the Mitchell Library in Glasgow where they tell me about their first cautious, shy meetings. I ask Billy to describe what he was like back then.
"I was just a shy, scared wee kid who just needed somebody to believe in him in a sense or support him and be less of a negative force," he says. "Because there's a lot of that, there's a lot of talking down to people in Easterhouse, especially from people who are older to people who are younger. There's that generational thing of 'you can't do that'. The West of Scotland Presbyterian mentality of you'll never amount to anything: 'look at the people you come from and the area you come from'."
However, Mary, a former primary headteacher, says as soon as she met Billy, she could see he had the potential to break free from this lack of expectation. "In secondary school, they spotted Billy's ability, but it was being thwarted by his dyslexia or his difficulty around writing," she says. "But, in general, they knew, and I have always taken my hat off to the teachers, because they identified that he had a very good brain. It was obvious in as much that he was good at art and good at maths, but his bete noire was English."
Billy's way of coping was to try to hide where he was struggling.
He would deliberately make his handwriting messy so people couldn't spot the spelling mistakes. He also did what thousands of other schoolkids do when they are disengaged or bored: he made jokes and became the class comedian. If they're laughing with you, they are not making fun of you.
But the danger signs were there. "It could have easily gone the other way." says Billy, "Mary looked at everything I'd done and marked out where the issues are. She didn't tell me where to go, but she did show me where I had to work and where to go from there. Drugs or crime – you could argue I could have gone down that road, but I've seen it so much in Easterhouse. My father was a heroin addict. I've seen it so much in that sense – it would have been too easy to go down that route."
The technique Mary used was the one that all the MCR mentors are taught to use: make a connection first rather than tell the young person what they should be doing with their life. First off, both Billy and Mary discovered they had a shared interest in calligraphy; they also both knew Easterhouse well – Billy lived there and Mary had taught there for a time. They also went to the library where, gradually, Billy started talking about the subjects and books he was interested in. That's when Mary started to see Billy develop what he had been lacking: self-belief.
Iain MacRitchie has seen this kind of result many times – indeed, the young woman he mentors himself has gone from living in a homeless unit to studying medicine at university. "She had every challenge against her," says Iain. "And I have done nothing other than being a constant for her."
This is the central idea of MCR Pathways: to provide a constant adult in a young person's life – and it's had remarkable results. Before it started to work in Glasgow, 48 per cent of young people with experience of care went on to college, university or a job after school. Now, 11 years after the start of MCR Pathways, it is 81 per cent. Iain is so proud of that figure, he has it painted on the wall of his office.
At first you might wonder why Iain does it. He has made a lot of money as a business troubleshooter, going into firms and turning them around. But he says there is personal motivation at work with MCR. When he was growing up in Glasgow, his ambition was to be a footballer. However, he saw from an early age that talent and ability are not necessarily enough to get you anywhere.
"I knew when I was 13," he says, "through sport, that just because you have talent, that does not mean you get selected. There is a disconnect between talent and opportunity. I cared because I lost out a few times. It really struck me from a young age – the difference between talent and realising it."
Iain also knew that the difference was particularly wide in Glasgow. This is why, although he lives in Buckinghamshire, he wanted to establish MCR Pathways in Scotland, where poverty makes its mark every day.
In East Renfrewshire, one of the most affluent areas of Scotland, 66 per cent of pupils go on to higher education after school; in Clackmannanshire, which struggles with social deprivation, the figure is just 25 per cent. The lesson is clear: poorer children are often left behind their wealthier peers because of factors outwith their control.
Billy is an example of that – or could have been – and what's frustrating is that it's not just because of the lack of role models that MCR Pathways was set up to address; there's also the problem of a lack of resources, staff and training in schools, particularly in less affluent areas. Billy saw this every day at his own school in Easterhouse. Which means that, wonderful though it is, MCR Pathways can't fix the problem on its own.
"In the school I went to," says Billy, "there were three pastoral teachers for 600 students. There aren't enough for an effective support system if there isn't a support system there already from family. We see with MCR Pathways the third sector is effective in picking up where the schools are lacking. But it's something that can be built into teacher training more than anything and the schools themselves."
Billy's mentor can also see where the education system is getting it wrong. There is a huge need, she says, to pick up problems and issues in a pupil's life earlier. . And if it's a mentor they need, MCR Pathways can do it. The charity now has a presence in every school in Glasgow.
Iain is aware of the criticism that schools rather than charities should be realising children's potential. But he says we have to be realistic about the resources that are available. Teachers could do what MCR's mentors do, he says, but the time is unaffordable, so the charity steps in.
And it works – just look at Billy. He tells me he was always the weird one in his family. He also had a huge interest in documentaries as a kid. Gradually, once his confidence grew, he started to realise he loved literature too. The first book he fell in love with was The Old Man and the Sea by Ernest Hemmingway.
The great joy for Mary as a mentor has been seeing Billy change and develop in this way. "It's wonderful when you are my age to engage with young people," she says. "I have talked on an equal level with Billy much more than I would with my grandchildren. It's a very different relationship." And she's delighted at Billy's love of books. "He's more of a reader than I have ever been."
Mary would also recommend the mentoring process to other people. This is good news for Iain, who wants to recruit even more.
"From a simple idea."
He says, "we now have the opportunity to support every disadvantaged young person in Glasgow with what is a transformational process and result. We can now see a way in which every disadvantaged young person in Scotland can receive the same. I may have initiated it and helped to build momentum. But it was the team and a large number of committed individuals and organisations have helped make it happen. When it is the norm, I will have served my time."
#GiveAnHour
There are so many young people in Glasgow, and Scotland at large, who need just a bit of extra support. Mentors come from all backgrounds. Each has something important to offer a young person. It's about caring – not having all the answers. We would love for you to join us and mentor a talented young person.