Award winning mentoring charity MCR Pathways today announced the appointment of Fay Gingell as its first Director of Education & Schools. The charity whose Young Scottish Talent Programme is expanding across the country, has confirmed its commitment to reach 4,000 pupils in Scotland this school year. Fay joins from Cumbria County Council where she led a school improvement team with responsibility for over 100 schools including secondary, primary, special schools and a pupil referral unit. She was also strategic lead for Special Educational Needs. Prior to her role in Cumbria, Fay was Headteacher at a large inner city school in Manchester.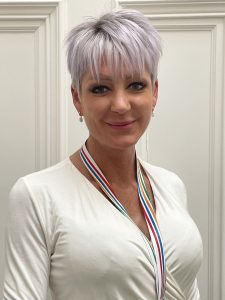 MCR Pathways is now working with schools, local and national Government on ways to permanently embed the MCR model in the education system. Glasgow City Council have already made this commitment and other local authorities are in progress, given the transformational impact of the MCR Programme on the attainment and progression of the young people.
Graeme McEwan, CEO of MCR Pathways commented: 
"We are absolutely delighted to have Fay on board as our Director of Education & Schools. Fay will be a key member of our expanding senior management team determined to secure the support young people need now more than ever, particularly those who are care-experienced. 
"Fay's extensive education experience, combined with her passion to help our young people, will ensure critical mentoring relationships continue to grow and flourish. 
"2020 has been a hugely challenging year and as evidenced in the results of our lockdown survey, our most disadvantaged have been disproportionality and unfairly impacted. The MCR Pathways team has worked tirelessly this year to adapt and ensure young people remain supported so it's even more rewarding that we're in this position now where we also continue to grow. This is the first of a series of planned steps to embed the MCR model as a permanent and publicly owned part of the education system."  
Commenting Fay Gingell said:
"My passionate belief in empowering young people to unlock their true potential is completely aligned with MCR's vision for equality of education outcomes and life chances. We have a fantastic opportunity with MCR mentoring to inspire young people and help them develop their motivation, commitment and resilience to succeed. The relationship-based practice is the most powerful and important enabling factor.
"MCR's incredible impact on young people and mentors is proven, significant and ground-breaking. I know, from lived experience, the extraordinary and profound impact that mentoring can have and am excited to help take MCR Pathways forward and to ensure that every care experienced young person gets the opportunity to benefit from this programme."