Lorraine is a qualified Analytical Chemist with HSE credentials based in Aberdeenshire. Since redundancy a couple of years ago, Lorraine has been working part-time delivering health and safety advice to a small team at a rural veterinary centre. 
She heard about the MCR Pathways programme through a long-standing friend and this sparked Lorraine's interest in becoming a mentor. She was immediately hooked and was excited to learn more and get involved.
She shared: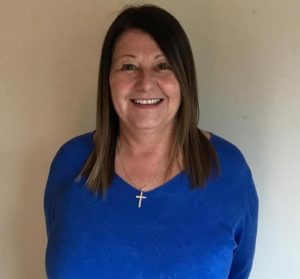 "I was already volunteering, teaching younger children about safety and was keen to work with other types of young people."
Lorraine felt that the training fit well with her schedule and she didn't have to wait long. She says:
"The training exceeded my expectations, being an analytical type I need clear instructions and guidance especially as this was new to me. The session was fun, yet thorough, and obviously had a serious side. Any concerns were put to bed in the open forum. Sharing and meeting other new mentors was beneficial as they came up with other questions. The training prepared me well and left me feeling excited to get going!"
Although Lorraine and her mentee have only been meeting for a short time, she can already see some subtle changes in her. She seems calmer and more consistent in behaviour.
"I feel she is feeling a sense of relief that things are less scrambled, there is more focus on plans running up to and after leaving school".
Lorraine feels she has given her mentee more self-belief. She reminds them that they are 'an achiever' and would make a very valuable employee, especially since they are really polite and pleasant. This has had a really positive impact on her mentee's confidence. Most of all, Lorraine enjoys just spending time with her young person, describing her as "a joy to talk to."
Lorraine leaves her meeting every week feeling inspired. She says;
"Being able to help just by listening is incredible. Knowing that she trusts my commitment to her is incredible. The trust between us has grown since we first met. It really is indescribable and gives me the best warm feeling in my heart.
"Mentoring is basic human kindness, something that's often missing in the world we live in. You don't need to be super qualified, it's an opportunity for a person to bring out fantastic interpersonal skills you maybe didn't even know you had! It feels really good to bond with and help a young person, mine is so appreciative. Definitely get involved with MCR Pathways – there will be no regrets!"