We know our mentoring community understand the wonderful benefits of showing kindness to others.
This month, we invited our mentors and their young people to take part in our 1000 Good Deeds Challenge. We want to encourage everyone to spread positivity by sharing acts of kindness. These could be small gestures, from writing a thank you note or cheering someone up with a good joke, to bigger projects such as volunteering.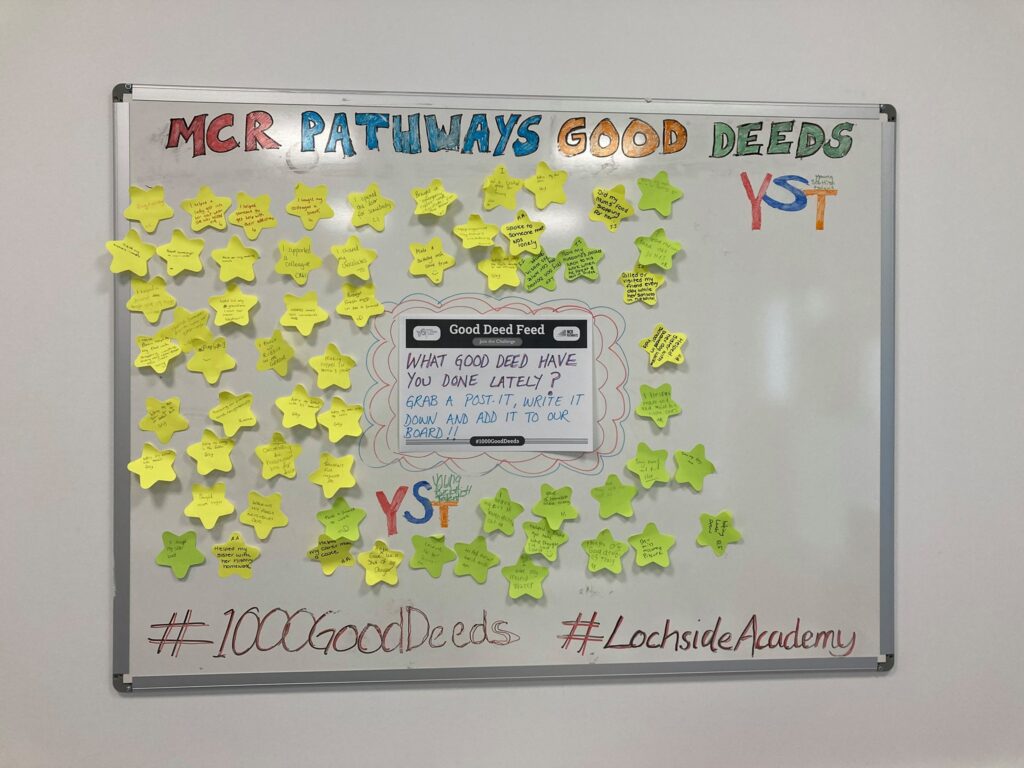 We'd like to show our mentees that it's cool to be kind, and that their actions can make an amazing difference. Our aim is to reach 1000 Good Deeds by Christmas!
Mentors can chat to their young person at meetings and come up with some ideas together. These are then shared with their in-school Pathways Coordinator and they will add it to their 'Good Deed Feed'!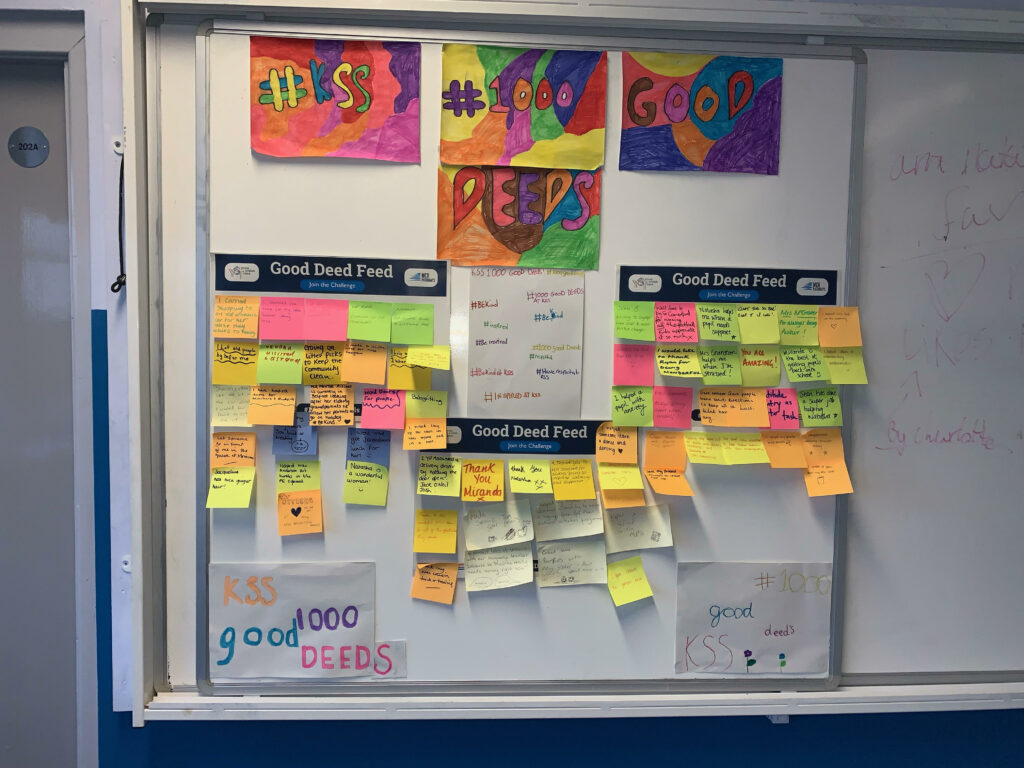 In our last push towards the target we're sharing our 12 days of kindness calendar!! From paying a thoughtful compliment, to holding the door, we have ideas we hope everyone can get involved with…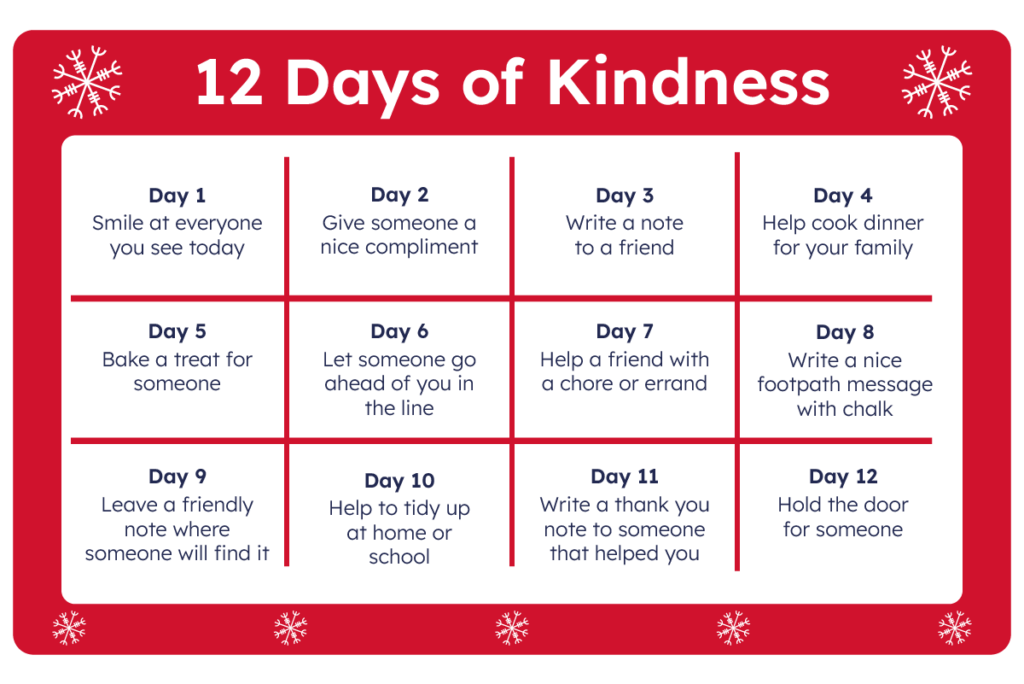 We've already seen an astonishing number of acts of kindness from across all our schools, and we can't wait to see more!
Good Deeds Achieved as of 3rd December
If you would like to get involved, click below to see some ideas for good deed inspiration to help you get started.