Dawn is a Depute Head Teacher and the Child Protection Officer at Inverurie Academy. She has been in the role for six years and has a remit for Wellbeing, Equality and Inclusion for the young people within the school.
Their MCR Pathways journey began when they were offered the chance to be one of two schools taking part in a small scale Aberdeenshire Pilot. 
Dawn says the effects of the programme could be seen from the very beginning.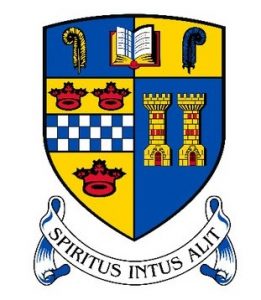 "Although smaller in scale than what is available now, it was immediately evident that the MCR approach had a special something which chimed with us, and most importantly with our young people."
Pathways Coordinator
The Inverurie MCR Pathways Coordinator Shona is well connected with the school team, and has made sure that all staff understand the programme, why young people would be encouraged to join and the benefits it brings to the school community.
Each school who adopts the MCR Pathways programme has the benefit of a member of staff within the school who is responsible for the coordination of the young people and the mentors. The Pathways coordinators are an invaluable part of the school team and they all work hard to recruit the right mentors, build their trust, and find the very best matches possible.  With such a personalised service, each relationship has the best chance of growing into a secure and trusting bond.
School Community
The school team are already noticing the positive side effects in classes, with the young people showing increased motivation and resilience. This is positive partnership in action. Several retiring staff have also signed up to mentor, continuing their journey as part of Team Inverurie and further showing how MCR has become an integral part of the school and community in such a relatively short space of time.
The Parent Council
The Parent Council within Inverurie have also been very supportive of the programme. They've helped spread the message and recognise the impact it's having on promoting positive mental health and resilience on young people's success. The programme is helping to unite the school and community in better understanding their young people, and working together and differently to offer support, and in doing so to make a positive difference.
The Inverurie experience with the early pilot of the MCR approach was very positive.  All aspects of the MCR programme echo the core values of the school, and so the programme has very naturally grown at the heart of the school. Having learned more about the programme, the staff team are happy to work with Shona to ensure that young people are able to balance their studies alongside their MCR sessions.  
"Inverurie Academy recognise that there are a wide range of vulnerabilities and challenges faced by young people.  There is a sense that adolescence is becoming increasingly more complex as the pressures on young people also evolve.  
The MCR approach offers something very different to what we can already offer in school.  Although MCR are a national organisation, having our own PC based in our school makes for a very personalised experience." Dawn shares.
Dawn has enjoyed watching their young people and mentors grow on their journey through the programme with the help of their Pathways Coordinator, Shona.
"Watching each match evolve from nervous first conversations (with plenty of nerves on both sides!) to firm and trusting partnerships is a pleasure. It is also a pleasure to watch young people engage with the programme, and begin to focus on their own journey towards their own future."
Impact
The MCR Pathways programme within Inverurie Academy has had many successes, some of which are not measurable by national benchmarks.  Before, the school had students who struggled to attend classes, they now arrive on time and full of enthusiasm for either group work or individual mentoring sessions. They have young people who are often forgetful when it comes to remembering to bring back consent forms etc. – not so for MCR events – they bring them back with very little prompting.  Other school based colleagues will know just how much of a blessing this is!
Part of the MCR Pathways programme is to attend Talent Taster events, held by local colleges, universities and employers. They helps young people identify where their career interests may lie. Some of the MCR young people recently visited North East Scotland college, two of these young people were so inspired that they have changed their future pathway – one has decided to apply immediately, and to attend college to specialise in Electrical Engineering.  The other is so excited by the opportunities that exist for study there, that they have a new-found determination to stick in at school and achieve their entry qualifications in order to study art and design.  
The personalised approach that the MCR programme offers for some of their most vulnerable students is what makes the difference. These young people change their focus from having to make choices and decisions because they have to, to being an active driver in their own journey, and being involved in and excited about their future.
Dawn is very enthusiastic about the programme, saying;
"We are at the early stages of our MCR journey, and so the benefits we see are more anecdotal than based on solid evidence, however we know that this programme works.  We aspire to be an even more inclusive school with an ever expanding range of opportunities to ensure that our young people can be challenged and supported to become the very best versions of themselves possible.  Vulnerability is hard to define, and harder to counteract. We believe that the MCR programme is making a big difference to the young people already involved in the programme, and we are confident that the robust evidence which illustrates this will follow in due course."