A JOINT venture between Clackmannanshire Council and a national mentoring programme has launched in Wee County secondary schools.
The council has teamed up with MCR Pathways, a multi-award winning mentoring programme, to launch the Young Clackmannanshire Talent Programme.
All three high schools in the county will take part.
The school-based mentoring and talent development programme will help disadvantaged young people, including those who are care experienced or on the edges of the care system, fulfil their potential.
The core of the initiative will be a 50-minute weekly mentoring session between a young person and their mentor, who will listen and provide encouragement.
Nikki Bridle, Clackmannanshire Council's chief executive, believes this venture will be of benefit to the whole of the area and not just the young people involved.
"We think Clackmannanshire has significant and distinctive features in terms of the number of disadvantaged people we've got.
"This is a proven approach which will allow us to create opportunities for young people to be the best that they can be and really realise their potential.
"It will also stimulate the economic performance of the area and create opportunities for young people for the future, so this is part of that journey."
Nikki Bridle, Clackmannanshire Council Chief Executive 
Iain MacRitchie, founder of MCR Pathways, explained how much of an impact the programme has not just on young people's qualifications, but also their mental growth and well-being.
He said: "We are absolutely delighted to be launching our Young Clackmannanshire Talent Programme and to be working with three excellent schools in the area.
"First of all, young people are choosing to stay in school, which means we can take the number of young people getting their National 5 qualification from 58 per cent to 88 per cent.
"What we see as a by-product of that is that their confidence, self-esteem and self-belief increase all increase."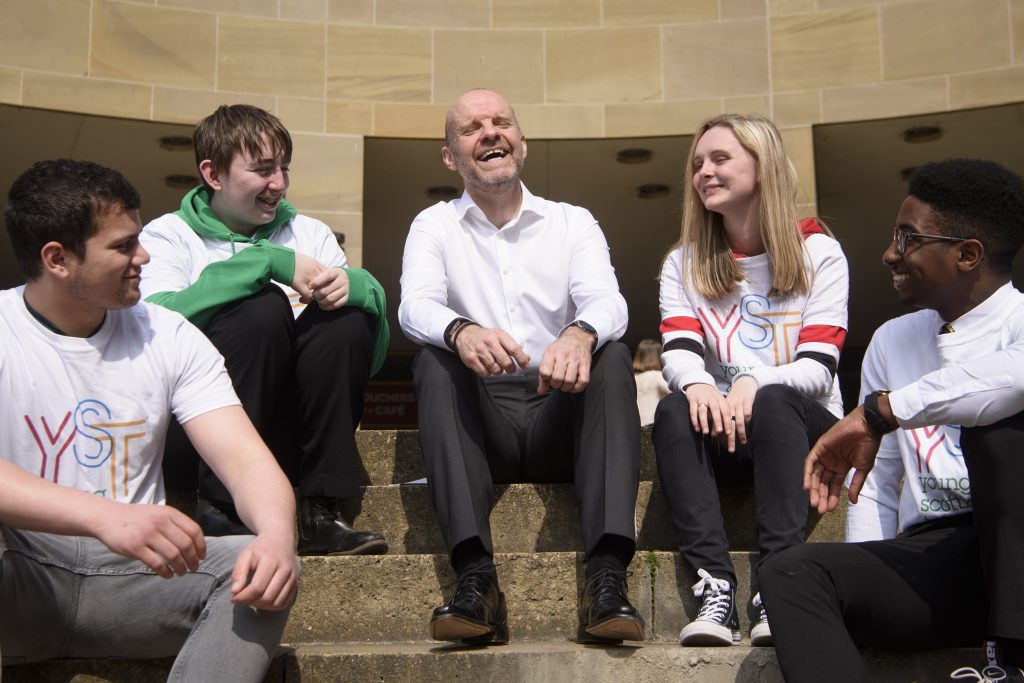 The programme is looking for mentors to volunteer and Iain was happy to explain how beneficial the programme is for the mentors as well as the students.
"We underestimated the impact on the mentor," he said. "The evidence shows not only are they feeling better, they are more engaged when they go back to their work.
"For me, it takes me out my comfort zone to a place I know matters to someone who needs what I can potentially offer so there's a sense of achievement and fulfilment."
Clackmannanshire Council is hoping to recruit 250 mentors over the next two years.
There is no age limit for mentors and people from all walks of life are encouraged to join.
Full training and support will be provided by MCR.
Anyone who is interested can sign up to be a mentor and can do so by visiting mcrpathways.org or contacting 0141 221 0200.