Promoted by Edinburgh International Festival
Edinburgh International Festival pays tribute to Festival Heroes: meet charity worker and volunteer Liz Cann who helps bring people to Edinburgh's festivals who otherwise would not have been able to go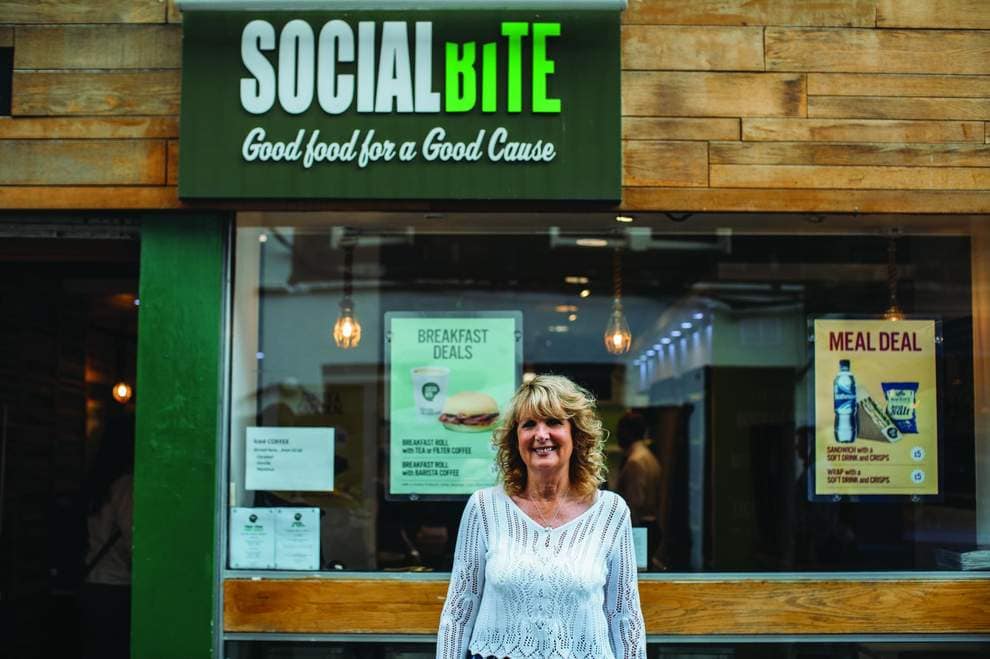 In a spirit of gratitude to all those whose hard work, encouragement and friendship supported the Capital's festival community down the years, Edinburgh International Festival celebrates its 75th anniversary by shining a light on Festival Heroes – people who have selflessly opened their hearts and homes, and welcomed the world to Edinburgh.
Festival Hero Liz Cann's usual week is split between several charities she works and volunteers for. She is always busy – there is Seasons for Growth, an education programme that helps children deal with major changes in their lives, such as losing a loved one, where Liz has worked for almost 19 years; MCR Pathways, a mentoring programme for young people helping them find, grow, and use their talent; and there is also FACE (Fight Against Cancer Edinburgh), a charity based at Western General Hospital which raises funds to provide "little things" that make a difference to patients and families who have been affected by cancer.
Liz adds: "One of the main things we do with FACE is a Christmas day trip to Lapland with children affected by cancer. I cry every year. The trip was normally back-to-back with the Sleep Out [Social Bite's Sleep in the Park] so it was a long day."
Because, yes, Social Bite is one more amazing charity Liz is involved with – she has volunteered there for six years. She originally got involved with Social Bite thanks to a homeless woman named Laura, who had helped Liz's daughter when she fainted on a busy Edinburgh street.
Liz recalls: "I wanted to find that girl, I wanted to thank her for helping my daughter when no-one else would. One of my colleagues at work suggested coming to a meeting at Social Bite. I sadly never found Laura, but I found many friends at the charity."
Liz has been helping out at other Social Bite events, including Break the Cycle, and Festival of Kindness.
Every week, you can find Liz at Vesta Restaurant serving the free food provision for those who are homeless or in poverty, or in the Social Bite Café on Rose Street.
She also runs women-only afternoon teas with a difference, helps with Glasgow-based charity the Kilt Walk, and organises access to various festival shows for people who would not have been able to attend otherwise – an initiative which started with the hard-hitting theatre show Myra's Story, which tells the story of a rough-sleeping Dubliner called Myra McLaughlin.
Come down to Thank You Edinburgh, a free Edinburgh International Festival concert, featuring Philadelphia Orchestra, streaming live into the Princess Street Gardens from The Playhouse at 3pm on Saturday, 27 August. For more information, see www.eif.co.uk