Written by: Catriona Stewart
WITHOUT Louise Walsh in her life, teenager Hayley Bradley might be looking at a different post-school future.
But after Louise's weekly mentoring sessions, the 17-year-old is taking the step of heading off to university.
And she credits this move to taking part in the MCR Pathways programme with Louise as a mentor – and now friend. Louise and Hayley first met three years ago when the schoolgirl was in third year of school.
Louise, a communications officer, wanted to get involved in volunteering and the role of mentor seemed perfect.
She said: 
"No previous knowledge or experience was required: I didn't need to have children of my own, I didn't need to come from an educational background, I didn't need to have a special area of expertise, or be willing to act as a parental figure… I just needed to listen."
"And everyone can do that."
Hayley was very shy in class and her school. Eastbank Academy, felt she could benefit from having extra support in her life.
The pair went through individual interviews and filled in questionnaires as part of an intense pairing scheme.
Louise said she was hugely nervous before their initial meeting in case things didn't go well.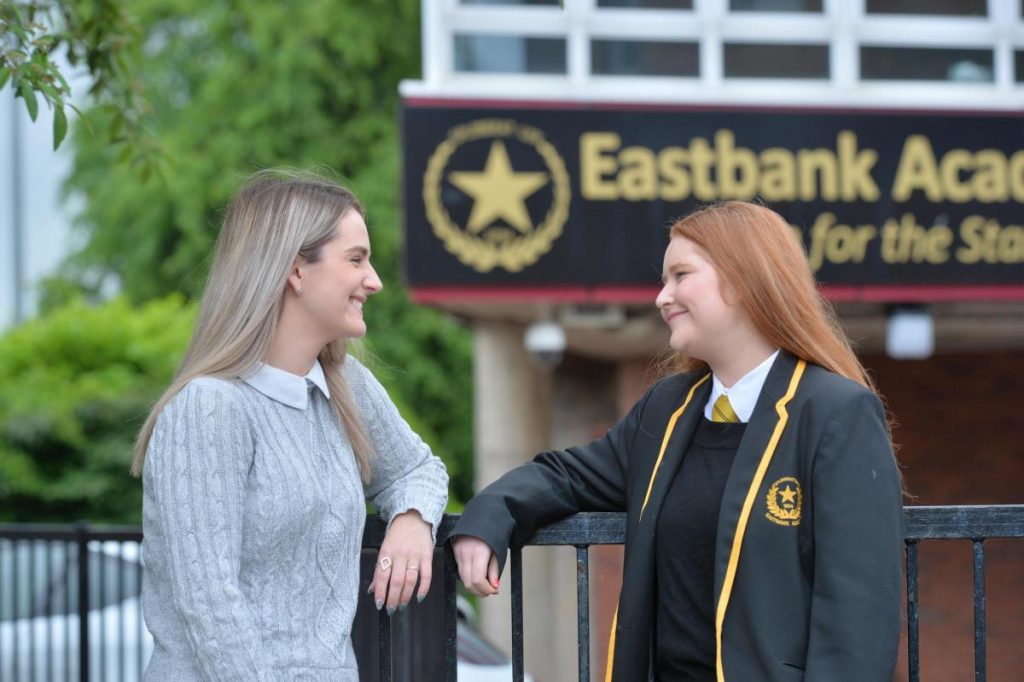 Photo by Kirsty Anderson, Newsquest Herald and Times
The 29-year-old said: "My first impressions were she was very quiet. I brought along my iPad and we went through ice breaker questions and – we talk about this all the time – one of them was your favourite type of pizza.
"We both said pepperoni but Hayley added, 'But not too much pepperoni' and so we immediately bonded over that.
"I thought she was a very special person and I was going to have to bring her out of her shell a little bit."
Hayley added:
"With Louise it's one of these natural things where I'm comfortable talking to her about things.
"I'm more confident now and I talk more in classes and get more involved in things – that's the biggest difference."
Louise said:"You're not a parent. It's very much a friendship but over the three years it has been really special.
"She has come on leaps and bounds and become much surer of herself and to know you have had a wee hand in that, it's so special.
"At first I probably did 90 per cent of the talking."
Hayley chips in: "You still do," and the pair dissolve into giggles.
But the mentoring has a serious side. Louise had helped Hayley grow in confidence and a few weeks ago, at the MCR Pathways National Conference, Hayley gave a presentation to 400 people.
Hayley is one of 2000 young people supported by MCR Pathways, which currently operates in all Glasgow secondary schools as well as schools in Aberdeenshire, Aberdeen, Edinburgh, North Ayrshire, South Lanarkshire, and West Dunbartonshire.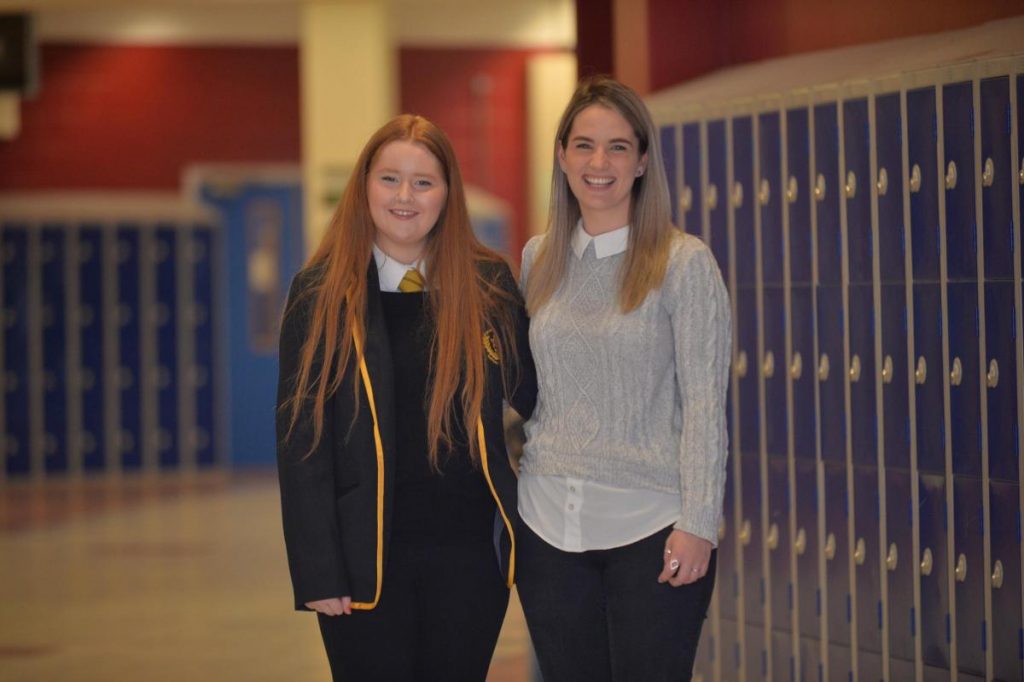 Photo by Kirsty Anderson, Newsquest Herald and Times
Louise, who is speaking out during Volunteers' Week 2019, said: "I had had quite a supportive background, my parents were always saying 'You'll go to university' and it was never questioned that you might not.
"I had never considered that other people might not have that, so that was quite eye-opening."
Hayley lives with her grandparents and she said, while they are supportive, she didn't feel she could talk to them about university.
She said:
"I wasn't even going to bother applying.
"Louise changed my mind. I just never really thought that my studies would take me that far.
"But every week Louise was like, 'Right, let's get these forms filled in."
Now she's off to study business management at Glasgow University.
Hayley added: "I never thought I would go to uni.
"I live with my gran and pappa and it's such a long time since they were at school that I can't really talk to them about things like that but I can with Louise."
Now Hayley has left school, and Louise will soon meet a new mentee, they still plan to keep in touch.
Louise said: "Hayley has not got rid of me. We've got each other's contact details now she's a school leaver.
"She knows if she's ever stuck I'm there but she's going to go out and get her own pals at uni.
"But personally, from my own side, I would like to know you for the rest of my life."
Hayley added: "Yeah, me too."
Become a mentor
Can you become a mentor and support a young person like Hayley to find, grow and use their talents?