As school term came to an end in Scotland this June, our Mentor Services team enjoyed hosting four virtual Thank You Events for our wonderful mentors. They were a fabulous chance to reflect on the past year and highlight the impact and growth of our mentoring community. 
Each event was well attended by mentors from across Scotland and by the MCR team who were keen to join in and say thanks for the support this year. The event included the premiere of a short film where the school teams shared their appreciation to the mentors, as well as a fun game of "Never Have I Ever" (The Mentoring Edition). Attendees were also asked to share a drawing or word that inspires or sums up their mentoring journey (see examples below).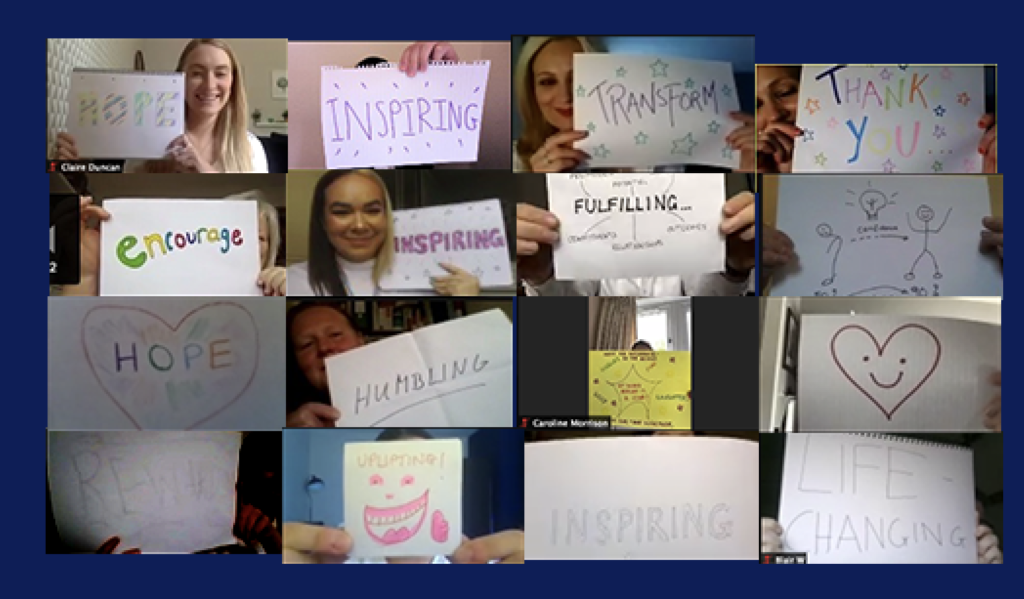 We were also delighted to hold a raffle with prizes generously donated by some of our partner organisations. Their contributions added a special touch, and our very deserving mentors were surprised and delighted to receive a prize.
The MCR team would like to say a huge thank you to our ambassador organisations:
We love to bring our mentor community together, from school coffee mornings to larger events, its a chance to share how much they are valued and the difference volunteering makes. We look forward to welcoming everyone back next year!