At MCR Pathways, we always encourage everyone to stay true to who they are and be who they want to be. Everyone involved in MCR, whether it be young people, mentors or staff, come from a variety of backgrounds and lifestyles. This Pride Month, we wanted to see what Pride means to those associated with MCR and who identify with LGBTQ+, as well as what some of our schools are doing to celebrate this month.
Everyone is equal and mentoring is for anyone, no matter who you are! 🙂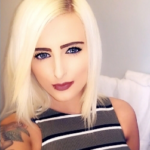 Nicole – Future Me Coordinator
"I have seen a lot of positive rights and changes happening over the years as people become more accepting of the LGBTQ+ community. However, I am also very aware of a lot of changes that still need to happen. There are so many organisations, groups and individuals who you can speak to confidentially and will help you move forward in equality. Be yourself and always be kind, you never know what someone is going through!"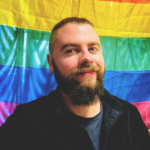 Colin – Digital Systems Manager
"For me, Pride is a reminder of the struggles of those who've come before and the struggles that people still face today. Pride is a call to be a voice for those who don't have one and Pride is a constant reminder that you can think differently and live brilliantly."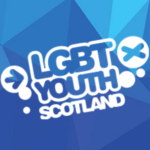 At Bannerman High School in Glasgow, the school's Pathways Coordinator, Kerry, is hosting a Picnic later in the month to raise money for LGBT Youth Scotland. It's being run as part of LGBT Youth Scotland's Pride Picnic campaign and the money raised will make life better for young people. We can't wait to see how it turns out! 🍽️
If you'd like to learn more about Pride Picnic and to get involved, click here.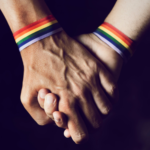 Lisa – Mentor Services Coordinator
"I think the Pride movement is important because no one should be afraid or ashamed of being themselves. Since coming out to my family, I'm just much happier and confident despite the fact nothing has changed really and it's because of how big the Pride movement has become that they have some understanding of LGBTQ+ and bisexuality as a whole."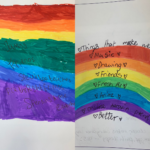 At Alva Academy in Clackmannanshire, two young people created wellbeing posters to help others with their mental health. They also based the design around the Pride Rainbow. 
Amazing work from the pupils! 😊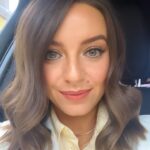 Katie – Programme Manager
"Pride for me is about inclusion and celebrating diversity, difference and ultimately who we are. Everyone should have the freedom to be unapologetically themselves."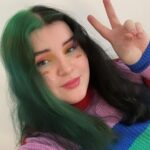 Rebecca – Video Editor & Content Coordinator
"Pride to me is rebellion. It's continuing to pave the way for future generations who can grow up with role models who identify just like them and not feel so isolated and alone. Pride comes in many shapes and sizes and is anything but one-dimensional. Even over the last couple of months, I've discovered more about my identity than ever before, having this time to reflect and think has made me appreciate who I am."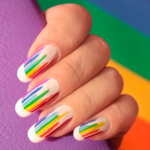 At Banff Academy, Aberdeenshire, the young people are getting into the spirit of Pride Month by putting together info for their squad rooms about the different colours of the LGBTQ+ flags. In addition to this, the school is asking everyone to participate in painting a finger nail in support of Pride Month. We can't wait to see how these turn out!  💅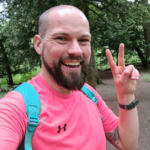 Simon – Marketing & Communications Coordinator
"Pride to me is an incredible and diverse celebration of all things LGBTQ+. Growing up in the 90s, it's encouraging that some things have changed for the better in regards to the public's perspective on people who identify as LGBTQ+. Times are changing and hopefully it won't be long until everyone is treated as equals.
"Keep being you. No matter who you are, you are amazing!"
Ardrossan Academy, North Ayrshire, recently hosted a Pride Coffee Morning in association with the LGBTI Police Association. It was a great occasion filled with lovely cakes and so much colour.
It's great to see the school and local community getting involved! 👏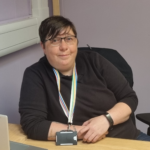 Kerry – Pathways Coordinator
"As a young person who went to school during the times of section 28, I would never have dreamed I'd be back one day in a school allowed to be myself without fear or discrimination.
"Stood in a classroom one morning with my S2 group, a discussion arose around LGBT when a young person asked "Kerry are you a lesbian?" For the first time in my life I was able to stand in a classroom and say 'yes' out loud. The moment was overwhelming and when I returned to my office, I closed the door and cried. I knew at that point I needed to do more, I need to do all I can to let young people know my office is a safe place to be, a place where you can be yourself.
"I began attending the schools LGBT group which has since morphed into an equalities group championing the rights for all minorities.
"The simple act of having a small rainbow flag on your desk, a lanyard, an LGBT Youth Scotland badge or adding your pronouns to your electronic signature, anything to show a young person who is LGBTQI+ you're an ally will make a massive difference."
A huge thanks to everyone who provided their experiences and thoughts for Pride Month and for the Pathways Coordinators for sharing what's happening in their schools this month. It's amazing to see solidarity and so much support for all things LGBTQ+! 🏳️‍🌈