MCR's young people have been writing letters to St Mungo.  They have used the symbolism of the patron Saint of Glasgow miracles – the bird that never flew, the tree that never grew, the bell that never rang and the fish that never swam.
"When people believe in you it makes you push yourself."
Our young people are sharing their letters with you. Because their achievements in the face of the adversities they've faced is a miracle. But it is a miracle of their own making, thanks to the help of their mentors.
Andrew is sharing his letter with you today. He shows how young people can achieve great things when people listen and encourage. Care-experienced and disadvantaged young people face additional challenges. They need the support of caring Glaswegians to succeed.
Andrew's Letter to St Mungo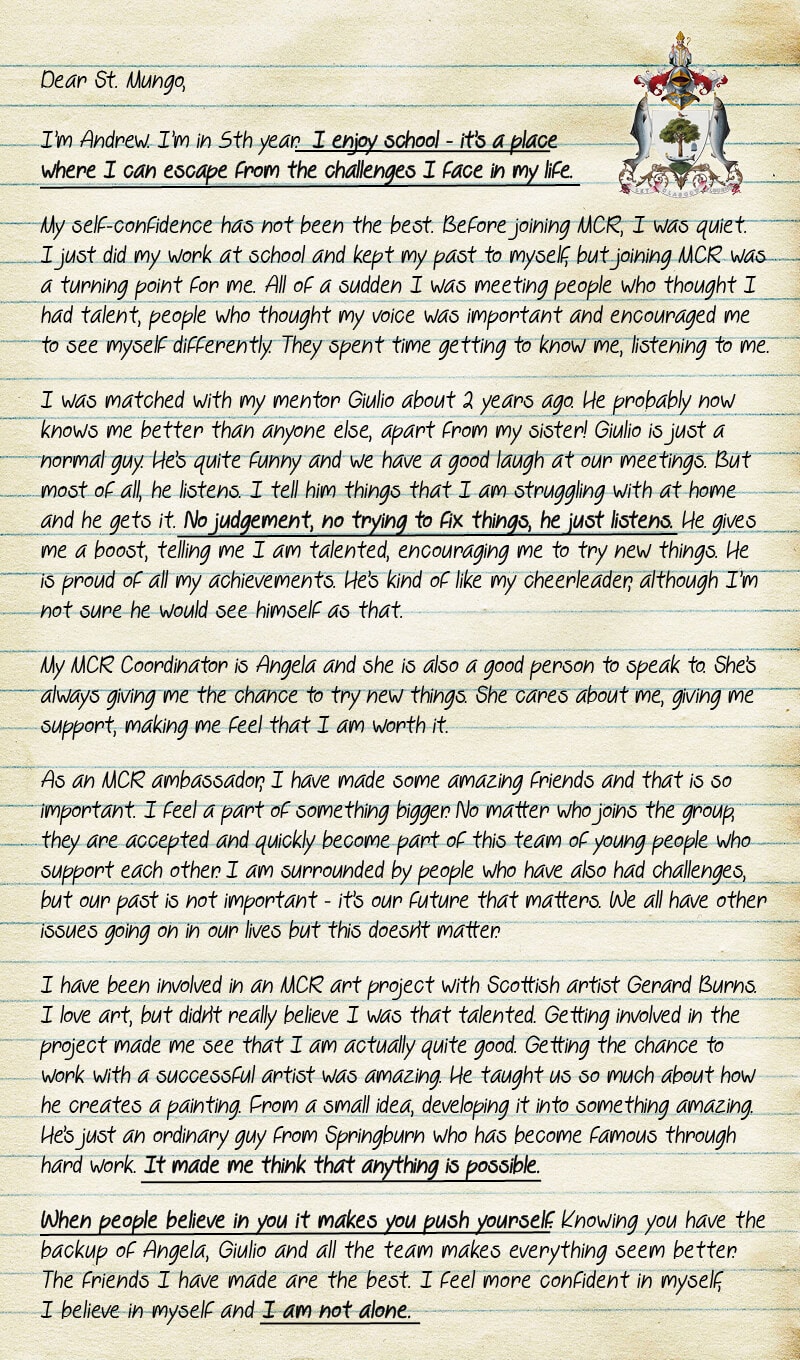 In January we'll launch our 2018 #GiveAnHour campaign. As Andrew's letter shows, our young people have so much talent and potential. They just need a positive, encouraging Glaswegian who can help them flourish.
MCR's volunteer mentors come from all walks of life. Individuals who dedicate one hour a week to their young person.
To learn how you can make a life-changing difference to a disadvantaged young person in Glasgow, learn more about becoming a mentor.
Can you support MCR in other ways? We're looking for volunteer support across a range of projects and activities. Here are our volunteering opportunities.
Can your organisation help? To get involved in our Talent Taster programme, alongside our partners such as Glasgow Life and The Herald, simply GET INVOLVED! We can't wait to work with you to offer our city's most disadvantaged a gateway to an expanding menu of opportunities and tasters of university, college and employment.