Highlands MCR Pathways Coordinator for Alness and Invergordon Academies Emma Skinner makes a plea for more volunteer mentors.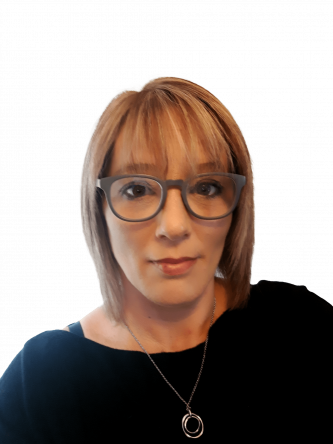 As we approach nearly a year since MCR Pathways partnered with Alness Academy and Invergordon Academy, we're taking the time to highlight some of the passionate and committed people involved.
We are delighted to feature our wonderful Pathways Coordinator for Alness Academy and Invergordon Academy, Emma Skinner. Having joined this March, she has been dedicated to helping the students in both communities for the last 5 years, doing fantastic work as a Pupil Support Assistant in Alness Academy.
Right now, we are looking for more volunteer mentors who can share just an hour each week to meet a high school student. A student whose circumstances negatively impact their studies but who have huge potential. MCR mentoring is all about listening to our young people, building relationships and encouraging them to be all they can be.
We need people who can help these young people find, grow, and use their talent. The word 'mentor' may seem daunting, but if you care to help, then you have every qualification you need to get started. Become a mentor and, for only an hour each week, you can make and experience a life changing difference.
As Emma says:
"I have witnessed firsthand the need and demand that is required within our communities. Not all young people, through no fault of their own, have the background or home life that too many of us think of as normal. They have missed out on fundamental development, whether that be through lack of nurture and lack of education.
As a member of the school team focused on building relationships, young people find it easier to approach and ask for help. Encouragement makes them more willing to try, and it builds confidence.
However, due to the wide area that the Highland Council covers, we haven't been able to support every student in this far-spread region with a mentor yet. We know there are lots of potential mentors out there.

Dedicated to making sure that students receive the best support that MCR Pathways can provide, Emma is looking to increase the amount of mentors available to the two schools that she coordinates.
We are so grateful for everyone that has signed up and have agreed to share their time. There are many more in-need high school students who would benefit so much from having a mentor. We will give you all the training you need to help support those that will benefit. The only thing we ask you to have is a desire to help.
There is a high demand for a positive influence on our young people. As a mother myself of a teenager, I am fully aware of how our young people are having a really tough and sadly for some a traumatic time. Together I believe it's not too late to turn this around and give our young people the opportunity to thrive. To make something positive out of their time within education. To go on to improve the lives of not only themselves but those around them. This can all be achieved by having a positive influence, that is there for them no matter what. Someone who guides them without judgement to be their best selves.