Adele has been Chief Operating Officer at Gateway Shared Services since August 2017.
Her career began as a graduate trainee with Barclays Financial Services. She remained with Barclays for 10 years and held various positions including Private Client Investment Advisor and Product Development Manager. 
She joined Scottish Power in 1997 as a Senior Product Development Manager before joining Glasgow City Council Education Services in 2004. She has 15 years experience of working as a senior manager in Education Services.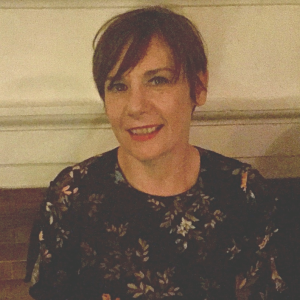 She studied Accountancy at Glasgow Caledonian University and has an MBA from Heriott Watt University.
Adele has one daughter, aged 13, who lives in the South of Glasgow and is a passionate music fan.
Why did you choose to volunteer with MCR Pathways?
"I was interested in volunteering. Some of my colleagues had been involved in MCR so I decided to find out more. When I went to the information session I was really impressed with the programme's positive outcomes and the difference one hour could make to young
people.
The passion and integrity of the team involved is a real credit to the programme too."
What was it like getting ready to be a mentor?
"It was a bit scary at first as I wasn't sure what to expect, but it's been a great experience and I'm so glad I took the plunge."
What changes have you seen in your mentee?
"My mentee has already grown in confidence. He's still shy, but his confidence in himself and his abilities has grown. He is more engaged with school and as a result attendance at school has improved vastly.
One of the high points was when he attended a Talent Taster session. He told me when he went at first he felt very apprehensive, but he overcome his shyness to ask some questions and had really enjoyed taking part in the session."
What do you gain from mentoring?
"I'm really enjoying building a relationship with a fantastic young person. Our relationship has grown into one of mutual respect and trust and I'm looking forward to next part of our journey next school session. Being a mentor is the highlight of my week."
What is the best thing about being a mentor? 
"I've been mentoring for just under 2 years and the best thing about being a mentor is the being there to see your young person develop in a positive way."
What would you say to others about mentoring?
"Definitely do it, it's only an hour a week , but can make a lifetime of a difference to a young person."