"The hour I spend with my mentee is the highlight of my week. The MCR Pathways programme exists to support young people who are either care-experienced or carers themselves and seeks to help them achieve fantastic outcomes but also to give them someone who is there for them to talk to.
"After completing an online profile and an interview, I was paired with an S3 student in the North-East. We meet once a week in school during term time and we chat about all sorts of things, films and games, things that are happening in her life, things she's excited about or what's worrying her.
The programme gives me the opportunity to continue working with her right through secondary school and I'm learning a lot from it. The partnerships are not only based on the attributes you have in a work environment, so it's a different kind of mentoring to other programmes but just, if not more, rewarding."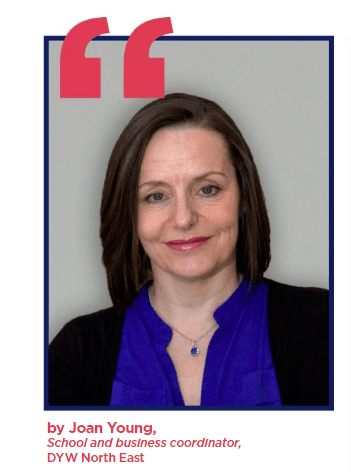 "She has a totally different outlook on life and spending time with her has made me change my perceptions, allowing me to understand why she behaved a certain way or how she deals with emotional situations. Without judging, I can get her to look at and reflect on how her actions/reactions have impacted on others and to consider changing some behaviours."
I can see how smart she is and how much potential she has and I'm really proud to be playing a part in supporting her to reach it.