Tamzin* and her mentor Andrew, are the longest running relationship within Peterhead Academy, Aberdeenshire.  Their relationship was matched on a very specific interest, Tamzin's desire to be an author and the fact that Andrew has written and published a book.
Tamzin initially agreed to the MCR Pathway's programme to build up her confidence, which she feels she is achieving through their shared interests and sense of humour, and in turn this allows her to express herself without worrying about other people's opinions.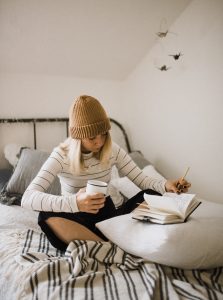 When Tamzin and Andrew first met, she was excited to learn that he had written and published a book, they used this shared interest to help her to create stories and characters for her English class, whilst snacking on apples and grapes! As their relationship developed they shared jokes and Andrew shared stories about his life and family.
Tamzin would say to Andrew:

"Thank you, you have really helped me with my confidence which I appreciate a lot.  I'm looking forward to meeting you for the rest of the term and hopefully all the way up until I leave school."