We've always known that it takes the involvement of the whole community to help Glasgow young people – especially our most disadvantaged – reach their full potential. Our mentors come from all walks of life and our partners from all over the city. Today we'd like to take the opportunity to thank STV Children's Appeal for their support.
On a chilly, but sunny February afternoon, the fantastic STV Appeal team visited our YGT young people and school staff to make a £100,000 donation to the programme. After visiting our Mitchell Library MCR Hub they visited Rosshall Secondary in Glasgow's South Side. At Rosshall, STV presenters Jennifer Reoch and David Farrell saw firsthand the effects of mentoring by meeting pupils.
STV Appeal have long been passionate supporters of MCR. They play a vital role in helping fund essential opportunities for our city's care-experienced young people.
"It's fantastic to have the STV Children's Appeal as a partner to help to reach every disadvantaged Glaswegian young person. Despite the challenges they face, they show so much motivation, commitment and resilience, it astounds us. It is brilliant to have so many committed partners, corporations and volunteers. MCR Pathways is an enriching experience for all. It's a proven model that by inspiring a young person, we inspire ourselves." Said Iain MacRitchie, Founder and CEO of MCR Pathways.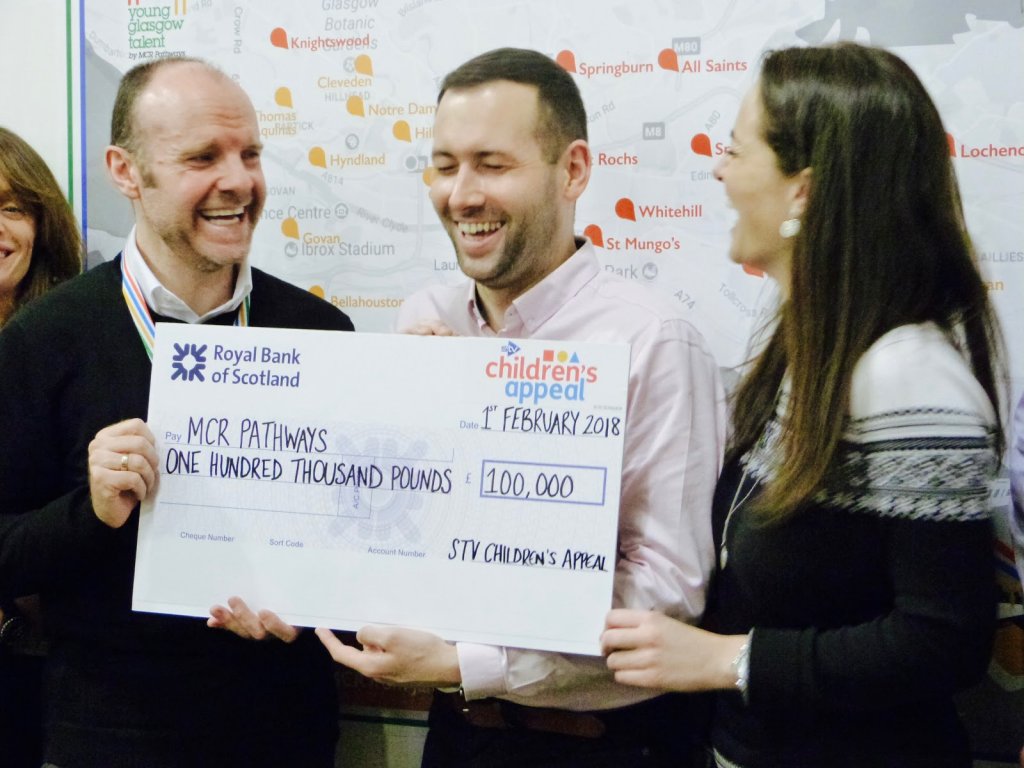 Our Young People are the Future
They are talented and have so much potential to make a huge impact on the world. We help them reach their destiny through building relationships and providing support. These are small steps anyone can take which can change a life forever.
We're in all Glasgow secondaries and will soon be expanding into Aberdeen, Fraserburgh, Peterhead, Banff and Inverurie. Now, more than ever before, we need your help and support. Together, we can reach even more Scottish young people and help them discover their path. Can you #GiveAnHour to become a mentor? Get involved today! All over the city organisations are inviting our young people into their workplaces to give them a taste of what working life is like. Can your organisation help?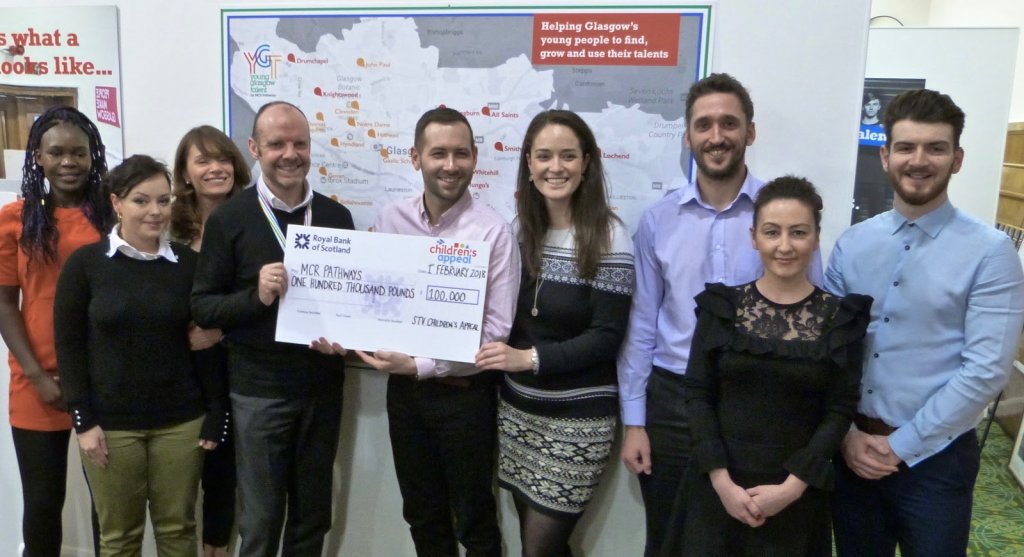 About STV Children's Appeal
Since launching in 2011, the STV Children's Appeal has raised over £13.7 million, with 722 big and small grants distributed to projects across all 32 local authority areas in Scotland, providing much needed support to over 62,000 children. The money raised is distributed to provide practical help like food and warm clothes; create opportunities for training and employability; and enable social and emotional support for those who need it most.
http://www.stv.tv/appeal/