Walking into the MCR office and seeing a room full of smiling, helpful faces, I already knew that I was going to have a positive experience volunteering with the organisation, but little did I know how amazing their work really is!
I first heard about MCR Pathways when Glasgow City Council committed to allow up to 10% of their staff to volunteer with the charity. I was balancing my journalism and creative writing degree with my job at Glasgow Museums, but when we received a memo about volunteering I was immediately excited about getting involved with such an innovative scheme right on my doorstep.
Volunteer Options Galore!
There are a lot of different opportunities to volunteer with the charity; most volunteers are mentors who spend one hour a week with a care-experienced young person and helping them reach their potential.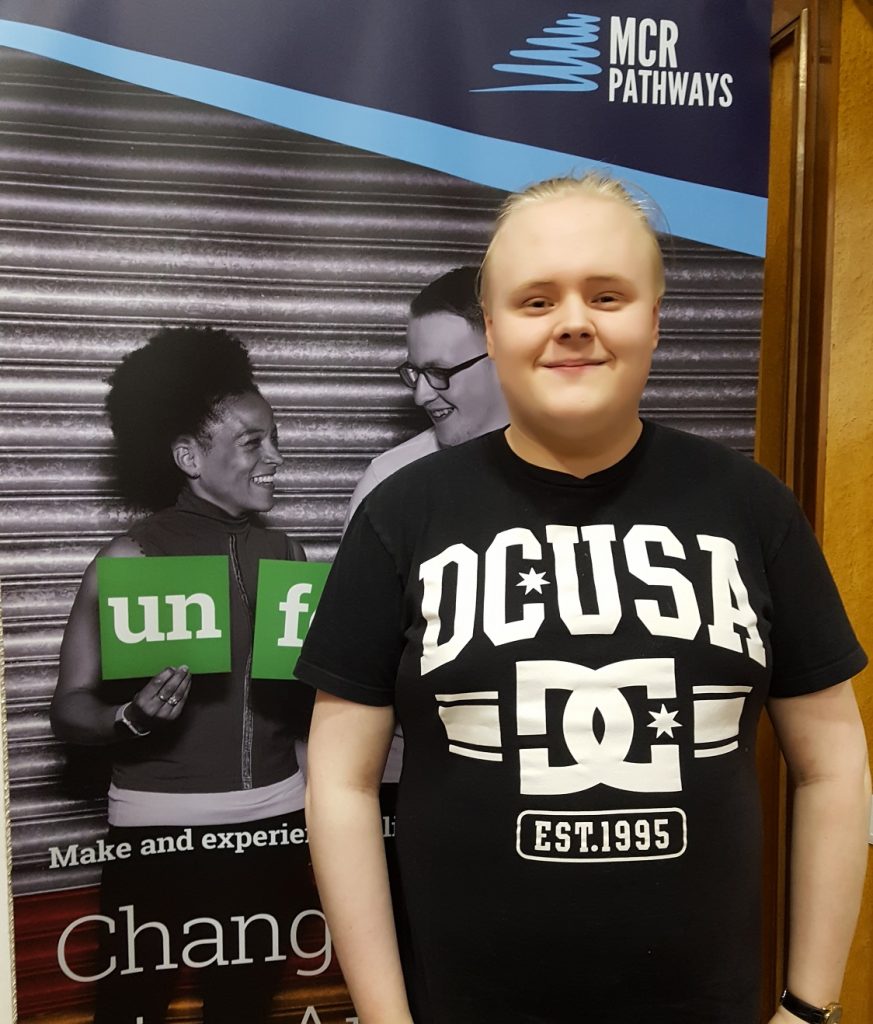 There are also volunteers who help with social media, marketing and more at the office to help recruit more mentors. I hoped that I could put my writing skills to use at MCR HQ.
How I got Involved
Signing up to volunteer was easy! After one call and a quick meeting, I was ready to start. It was never a daunting experience as everyone was super helpful. It was soon clear that the team at MCR wanted to build a two-way relationship with me to ensure that I was able to learn something alongside giving my time. Over the last year and a half, I've been able to help with all kinds of projects from writing newsletters and awards applications to editing video and producing social media content. No matter your special skill, there is an opportunity to use it for good at MCR. I give back around two to three hours a week and even with this small commitment I have gained a lot of experience of working in a professional environment and learned how to put my academic skills to use.
Since I started working with MCR, I have learned so much about how to appeal to different demographics in advertising and how to explain myself more clearly through text. It's only a little time out of my week but I've learned a huge amount.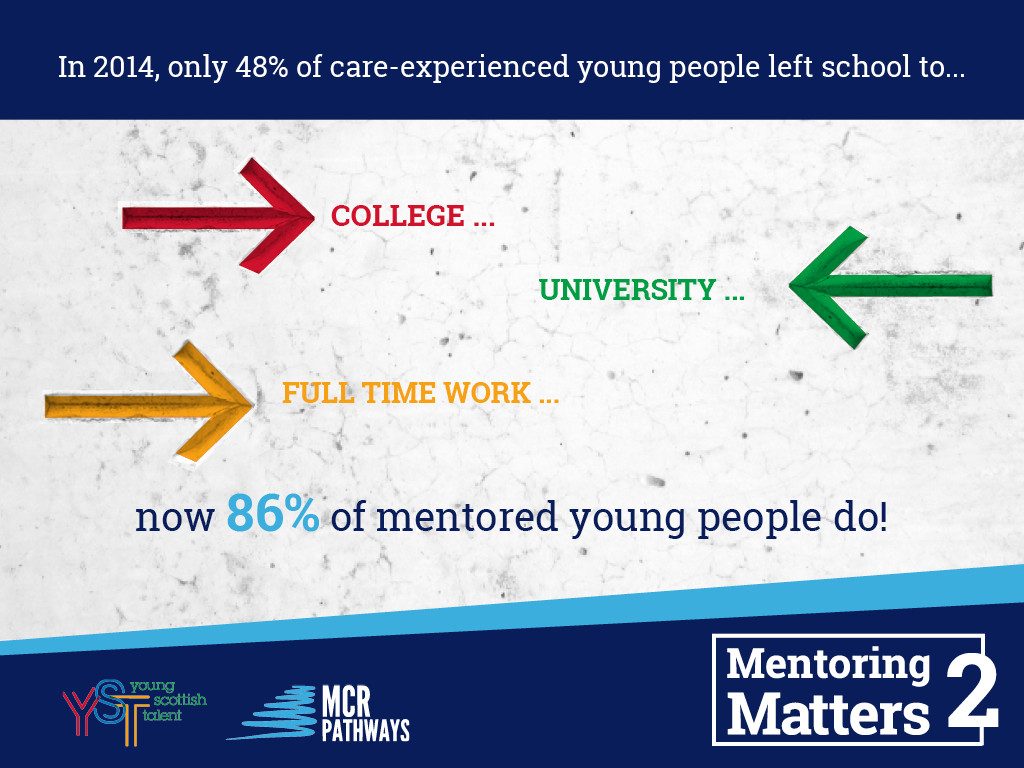 Most of all, I'd like to emphasise how amazing it has been to see the success of MCR first-hand. I've been able to visit schools and observe how much young people can grow with the help of a mentor.
Young people who come from complex backgrounds and who have many disadvantages in life can flourish into confident individuals and unlock the potential they have always had inside themselves. Before the help of MCR, just 54% of care-experienced young people went on to a positive destination after school and now, 86% mentored care-experienced young people in Glasgow do as you can hear from their impact report.
But these young people are far more than just statistics. MCR have already helped 1500 young people and are hoping to help 1000 more in the next eighteen months. I'd urge anyone to sign up to volunteer with MCR Pathways because everyone has a unique set of skills to put to use. Having read the first-hand stories of many mentors, it is clear that both mentors and mentees gain a lot from their meetings. I can say personally that working behind the scenes at MCR is equally rewarding. I am thankful every week to play a part in changing so many lives for the better.
Finally, I would stress that the most important people to listen to are the young people themselves. MCR young people are eloquent, mature and great fun! I'd recommend visiting the Success Stories pages to read the accounts of these young people – they say it better than I ever could!
There are so many volunteer options available – you should really consider becoming a volunteer!