City of Edinburgh Council and award winning charity, MCR Pathways, have joined forces to expand a life-changing mentoring Programme throughout Edinburgh. This news follows the recent Care Review's recommendations which highlighted the vital need for relationship-based practice in schools, including mentoring, to better support young people with experience of the care system.
The Care Review Report states: Mentoring has a significant positive impact on children and young people who receive it, with evidence that it can improve educational attainment. Schools must also be supported to encourage and develop mentoring relationships for those who would benefit.
MCR Pathways will help disadvantaged young people in Edinburgh, including those who are care-experienced, to build aspirations and fulfil their potential. Edinburgh's commitment is to support and inspire 500 young people, over the next three years, to want to stay on in school, get the most from their education and progress with confidence to college, university and employment of their choice.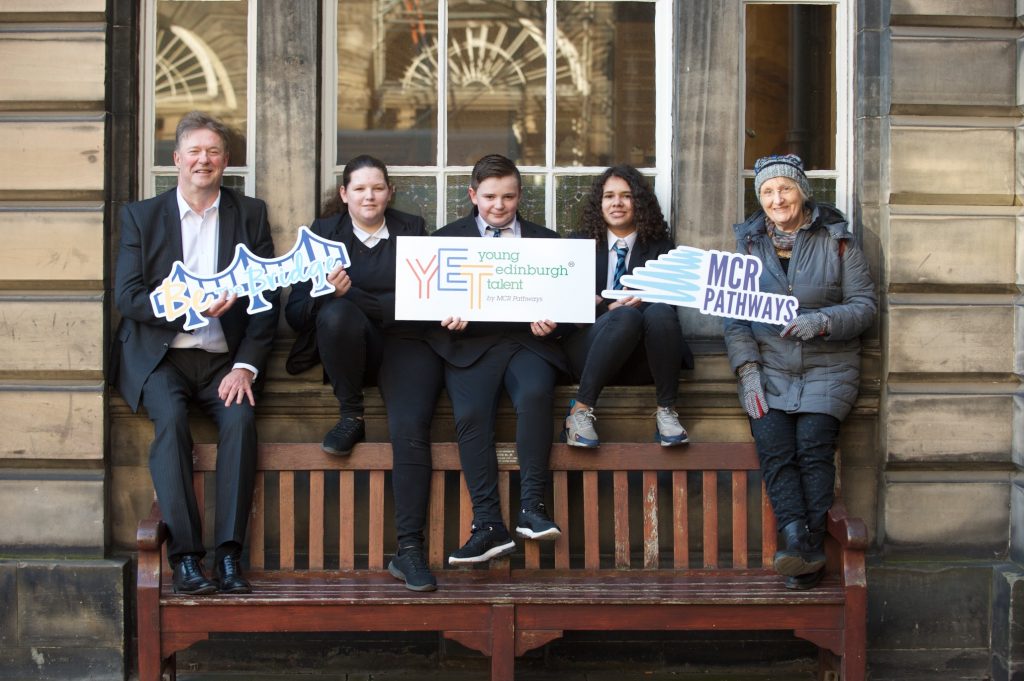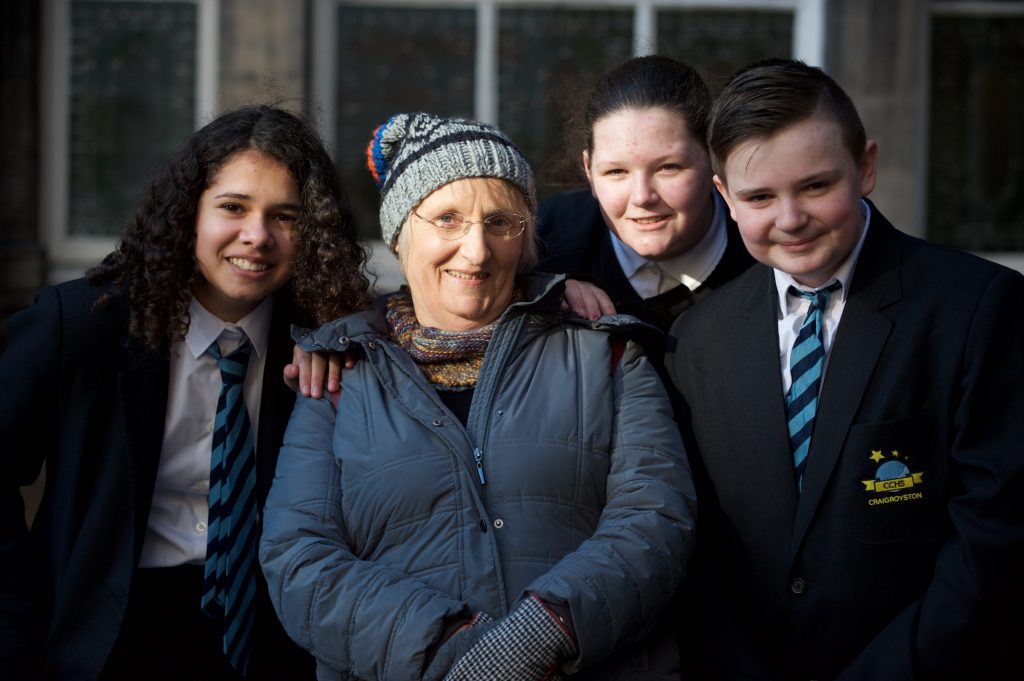 The expansion in Edinburgh closely follows the publication of ScotCen's independent three-year study on MCR Pathways' relationship-based mentoring programme. The study found that MCR mentoring is making a statistically significant impact on educational outcomes for Scotland's most disadvantaged young people. The ScotCen report found mentoring delivers a 25.3 percentage point increase in the number of care-experienced young people progressing to a university, college or a job. In another measure, the attainment gap was closed. 
Young Edinburgh Talent has been very successfully piloted at Craigroyston Community High School Edinburgh since October 2018 and will immediately be rolled out to a further eight schools – Broughton High School, Drummond Community High School, Forrester High School, Gracemount High School, Leith Academy, Liberton High School, St. Augustine's RC High School and Wester Hailes High School  – giving a full city footprint.
At the core of the MCR programme are weekly mentoring sessions between a young person and their mentor, who commits an hour of their time to meet in school each week. Mentors are fully trained and give their time to listen and encourage a young person. Building caring and trusting relationships is at the heart of the Care Review Recommendations and MCR mentoring is a highly effective way for this to be implemented.   
MCR Pathways is now looking for more volunteer mentors to get involved and help reach young people across the city. Andrew Kerr, City of Edinburgh Council's CEO is leading by example with his commitment to become an MCR mentor, whilst encouraging his colleagues to sign up. 
Andrew Kerr, Chief Executive of the City of Edinburgh Council said:
"I am thrilled that many more young people, throughout Edinburgh, will be able to benefit from mentoring and the wider MCR Pathways programme. This programme works and we have already seen the huge success it is having at Craigroyston Community High School.
"I encourage fellow Council colleagues and members of the public to get involved and help us improve the lives and futures of our city's young people. Together we have the power to help them flourish. The recent Care Review highlighted the vital need for positive nurturing relationships to support care-experienced young people and I believe that, with this partnership, MCR Pathways will play a vital role in helping us fulfil our corporate parenting role."
Established in 2007, MCR Pathways provides support to almost 2,300 young people throughout Scotland each week. Going citywide in Edinburgh is the latest development of MCR Pathways' national rollout. The Scottish Government is now being called on to make MCR mentoring a permanent feature of the education system and a right for every care-experienced pupil.
The recently published Independent Care Review has emphasised the necessity of incorporating education, third sector and other caring adults into Scotland's reformed Care System and giving vital support to schools for them to encourage and develop mentoring relationships.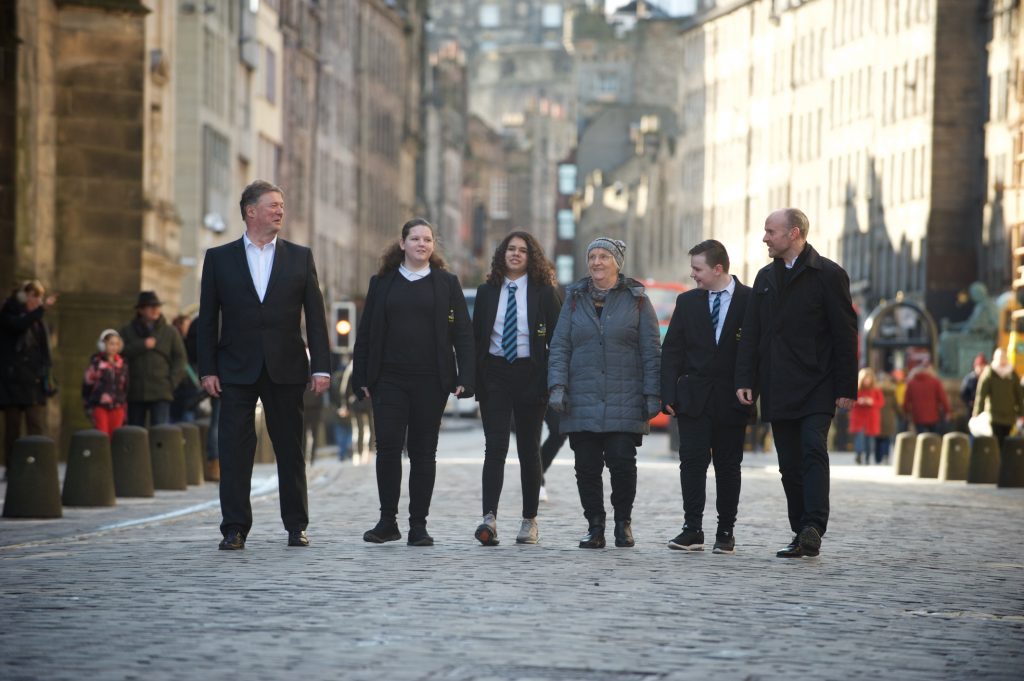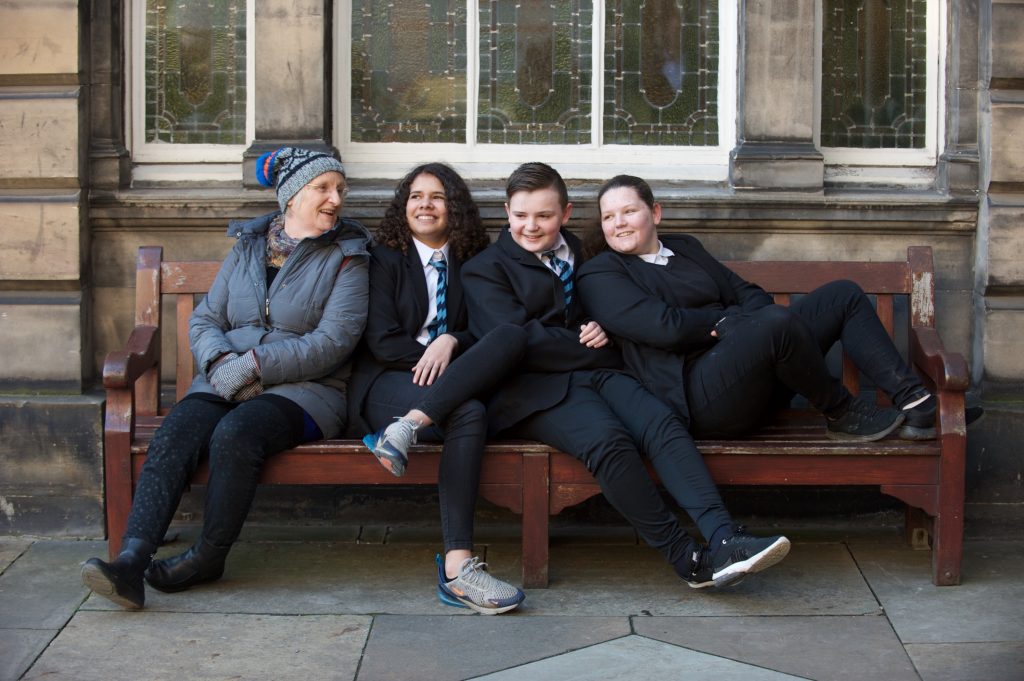 Iain MacRitchie, Founder of MCR Pathways said: 
"We are absolutely delighted to be partnering with Edinburgh City Council and secondary schools to launch the Young Edinburgh Talent programme in the Capital. We are seeing across Scotland the transformational difference that positive relationships and role models can make to young people, not to mention the powerful and positive impact it has on the mentors." 
"Our work in Edinburgh is an important and fantastic milestone in our journey. It enables us to help more young people who will flourish with the 1:1 support an MCR mentor can bring. We are very excited to be working with council colleagues, schools, and our partner organisations in Edinburgh to help our most disadvantaged young people to be determined by their talent and never their circumstances." 
"Our vision is that every care-experienced and disadvantaged young person in Scotland gets the same education outcomes, career opportunities and life chances as every other young person. With the strength and depth of our partnerships with Local and National Government, we can make this happen across the country."
Audrey Cumberford MBE – Principal, Edinburgh College, said: 
"Edinburgh College is really pleased to see the formal introduction of the life-changing work of MCR Pathways to Edinburgh Schools. We have been working closely with Dr Iain MacRitchie and his team, over the last 18 months, to create a physical home for the organisation in our Granton Campus and many of our lecturers and support staff have been selected and trained as willing mentors, waiting to be matched to the right young person. The college would highly recommend mentoring to all of our educational and industry partners in Edinburgh as a brilliant way to support our young people to rise to their potential!'