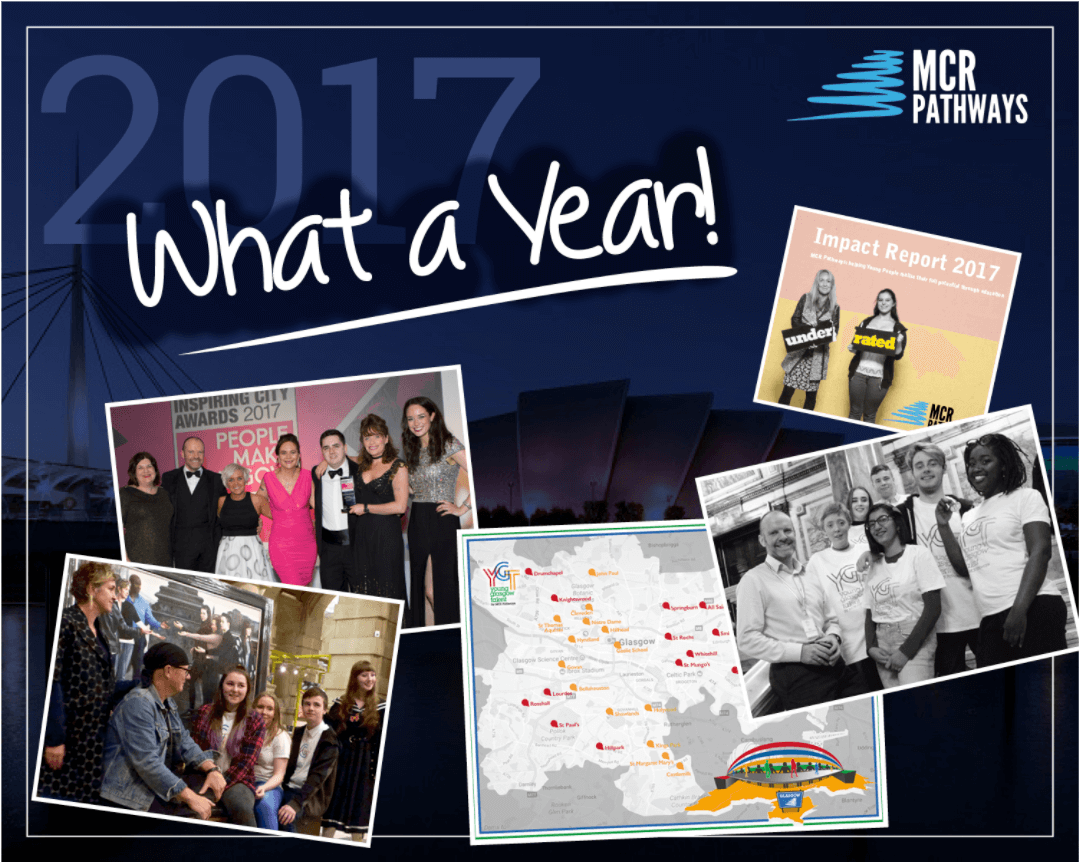 2017 has been an amazing year for MCR Pathways! As well as celebrating a decade of MCR – a decade of supporting Glasgow's care experienced young people – we reached some huge landmarks along the way!
That we could support more disadvantaged young people than ever before is complete testament to you – our mentors, supporters and partners across Glasgow. Individuals and organisations who go above and beyond for our youngsters. Who want to ensure they get the very best from their education and be all that they can be.
In 2018, we'll have more vulnerable youngsters asking for our help. Our #GiveAnHour campaign kicks off in January. We're asking more people, of all ages and backgrounds, from across Glasgow to #GiveAnHour of their time. One hour a week, listening to and encouraging a disadvantaged young person makes the difference. You'll give them the confidence to find, grow and use their talents and skills.
MCR's young people have so much talent and potential. They just need a positive, encouraging Glaswegian who can help them flourish.
To learn how you can make a life-changing difference to a disadvantaged young person in Glasgow, learn more about becoming a mentor.
Can you support MCR in other ways? We're looking for volunteer support across a range of projects and activities. Here are our volunteering opportunities.
Can your organisation help? To get involved in our Talent Taster programme, alongside our partners such as Glasgow Life and The Herald, simply GET INVOLVED! We can't wait to work with you to offer our city's most disadvantaged a gateway to an expanding menu of opportunities and tasters of university, college and employment.