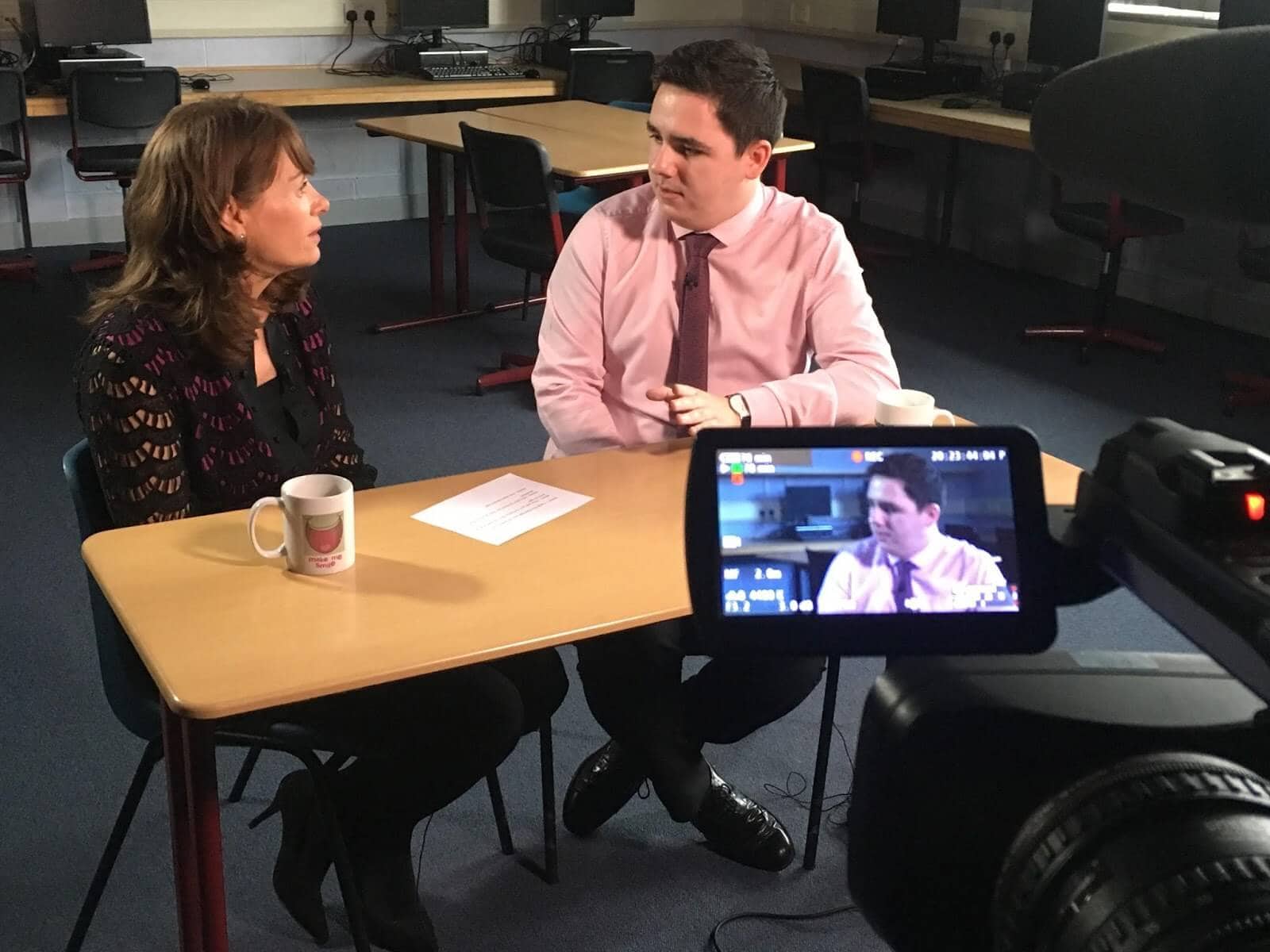 In October, MCR Pathways had fantastic coverage on BBC 2 programme Timeline, the show that covers thought-provoking stories and analysis from across Scotland.
Following MCR's announcement that our Young Glasgow Talent programme will be embedded in all Glasgow secondary schools by January 2018, the BBC wanted to do a feature on our charity. To share the difference MCR is making to young people's education outcomes, career opportunities and life chances across the city.
Young people Afonso and Liam were joined by their mentors in St Andrew's for the feature. Afonso, now at college, and Liam, now a qualified quantitative surveyor, looked back at their time at school. What is was like before they had a mentor, how their special relationships developed and the impact their mentors made.
Craig and Donna joined their mentees, sharing the life-changing impact that being a mentor to a disadvantaged young person made to them.
MCR Founder and CEO, Iain MacRitchie, joined Shereen Nanjiani and Glen Campbell live in the Timeline studio. Detailing our Glasgow-wide expansion and our plans to support more local authorities.
You can watch MCR's BBC coverage by clicking on this link
We have many more inspiring young people asking for MCR's help. They need mentors to make a huge difference to their confidence, educational outcomes and future life chances. Can you help them? Find out more about becoming a mentor.
Can your organisation help? To become involved in our Talent Taster programme, alongside our partners, simply GET INVOLVED!! We can't wait to work with you to offer our city's most needy a gateway to an expanding menu of opportunities and tasters of university, college and employment.
We're always looking for new mentors to reach all the new young people who are coming on board with the programme. Help us spread the word by letting your friends and family know how worthwhile mentoring can be!