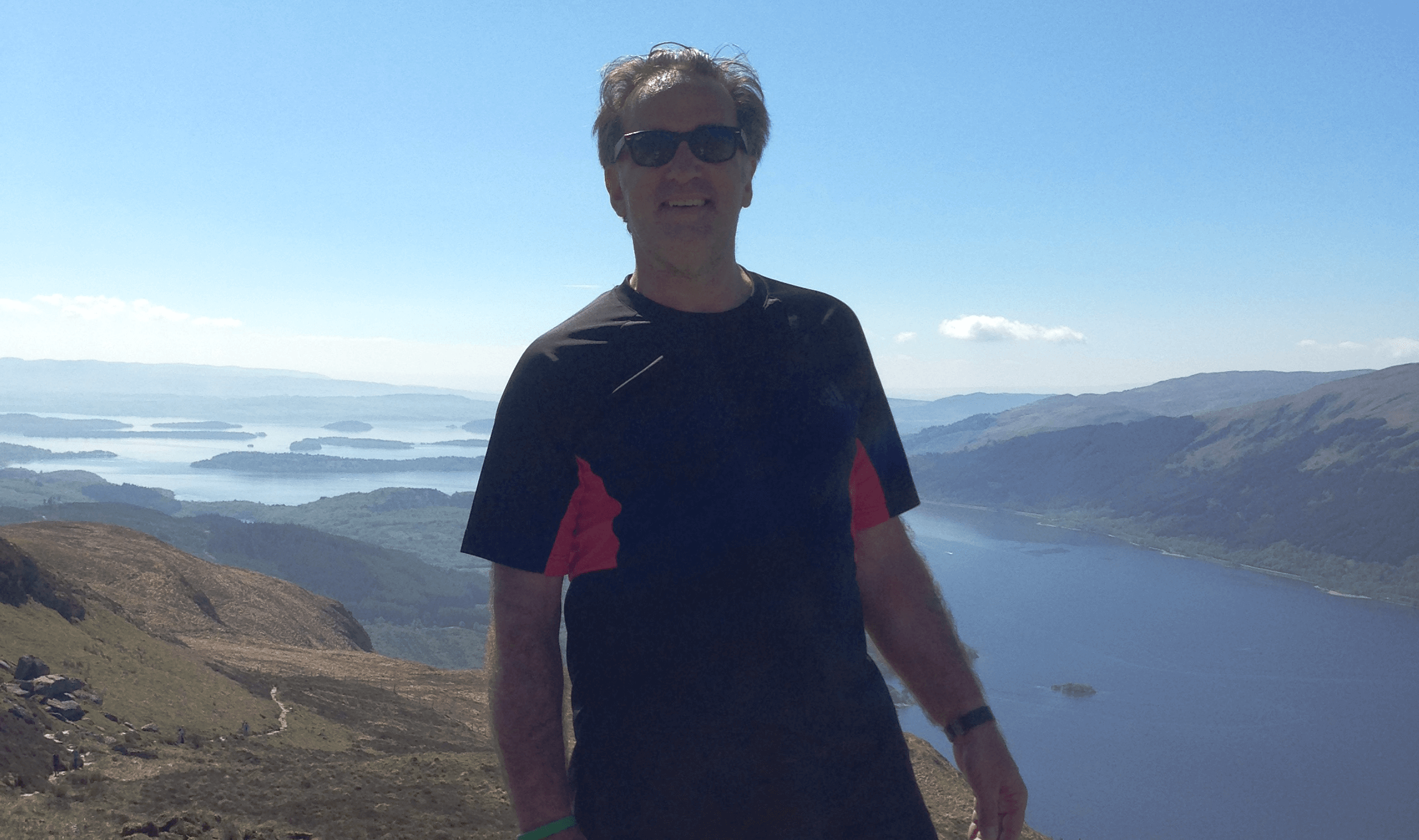 "The biggest change I have noticed since mentoring this young person is his growing in confidence and a greater understanding of the need to study to meet specific objectives. Being a mentor could prove to be one of the most rewarding and fulfilling decisions you'll ever make!"
MCR Pathways is delighted to get involved in the nation-wide #VolunteersWeek campaign for the second year running. We have incredible volunteer mentors who support Glasgow's disadvantaged young people. Through to 7th June, we'll share their phenomenal stories. Inspiring even more Glaswegians to get involved and offer a helping hand!
The only qualification you need to be a mentor is to want to help a young person. To offer a listening, supportive ear. There are over 1300 disadvantaged young people across Glasgow who will benefit enormously from having a mentor.
Today, we'll hear from MCR's amazing mentor [bootstrap] Ken. He fits one hour a week of mentoring alongside his full-time job, as an International Brand Ambassador.
"Overall, the most rewarding aspect of being a mentor is to help guide a young person and show them the opportunities which are open to them. That, together with a noticeable development in their confidence, is particularly satisfying!

I first heard about the MCR Pathways project through The Herald just over two years ago.

As I am heavily involved in training and mentoring in my professional career, I felt this was some useful experience I could bring to a volunteer mentoring role with MCR. In addition, I had been looking around for a voluntary activity. Being Glaswegian, and based in Paisley with work, the opportunity to do this seemed a natural choice!

I believed I could offer a sympathetic, neutral and non-authoritarian point of contact for a young person who was facing challenges both at school and in the home environment.
I was very grateful for the positive support during the interview, selection and matching-up period with my young person. Practical training, a comprehensive introduction to the programme and the encouragement of experienced MCR staff certainly made me comfortable and less apprehensive about taking on the role of mentor to a young, cared-for person.

I mentor an S3 student at St Paul's High School. The relationship is progressing really well. He was initially very shy and quiet, and it was quite difficult to carry on a meaningful conversation with him. After a few meetings, he became a bit more confident and could hold more constructive conversations.

My meetings with my young person are pretty relaxed, and I've tried to introduce a bit of structure around the school curriculum and concentrate on his favoured subjects.

I have noticed a difference in his engagement with school. He told me he is talking less in class and is less distracted by other people. This may be a small improvement, but it can make a huge difference.

The biggest change I have noticed is his growing in confidence and having a greater understanding of the need to study to meet specific objectives.

My young person is keen to follow a career in the fire service and recently I introduced him to a friend who is retired fire officer. Just being able to chat to someone with a lifetime of experience was fascinating. This type of interaction helps to bring some practical reality to what can sometimes be a very theoretical discussion.
What has the mentoring experience been like for you, Ken?
"What I believe I have gained from being a mentor is a capacity to listen better, learn from other people, and also how to become a neutral, empathetic and supportive adult in the development of a young person.

I would strongly recommend being a mentor with MCR Pathways if you are in any way interested in supporting young, cared-for people in Glasgow. You'll get comprehensive training and support. Your personal profile and capabilities will be matched with a young person to achieve the best "fit".

My best advice is – give it a go!

Ultimately it could prove to be one of the most rewarding and fulfilling decisions you'll ever make. And who knows, you may even learn something to enhance your own life!"
We have many more young people signing up for Young Glasgow Talent's help. They need mentors to make a huge difference to their confidence, educational outcomes and future life chances. Can you help them? You'll guide disadvantaged, but utterly deserving and ambitious, young people through their education. Find out more about becoming a mentor
Can your organisation help? To become involved in our Talent Taster programme, alongside our partners such as Glasgow Life and The Herald, simply GET INVOLVED!! We can't wait to work with you to offer our city's most needy a gateway to an expanding menu of opportunities and tasters of university, college and employment.
We're always looking for new mentors to reach all the new young people who are coming on board with the programme. Help us spread the word by letting your friends and family know how worthwhile mentoring can be!